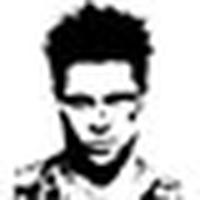 BY TYLER DURDEN
WEDNESDAY, FEB 09, 2022
Authored by Steve Watson via Summit News,
After Austria became the first European country to mandate COVID vaccines for the ENTIRETY of its population, details have emerged on how the government plans to enforce the measure.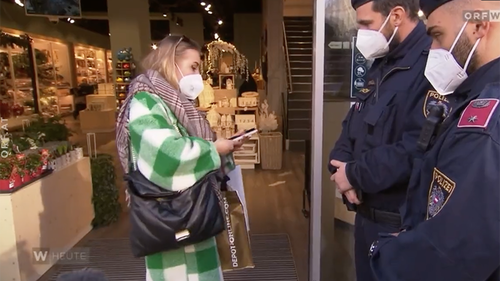 Reports note that citizens will be stopped randomly in the street and pulled over in their vehicles and forced to comply with vaccine status checks by the 'authorities.'
If, heaven forbid, a person is found to be unvaccinated they will be fined on the spot, with the penalty increasing for each violation.
A first 'offense' will mean a €600 ($687) fine, with subsequent violations reaching up to €3,400 ($3,890).
The Austrian government will check citizens' vaccination status against their vaccine registry. Anyone found to not have two vaccines plus a booster will be punished accordingly.
The development confirms previous reports that the Austrian government will hire people to "hunt down vaccine refusers."
Indeed, this is merely an official confirmation of what has already been happening in the country. After the government placed the unvaccinated under an unprecedented lockdown, footage emerged showing police patrolling shops and highways checking people's vaccination status.
Days after imposing the lockdown on the unvaccinated, Austria hit a new COVID case record.
In addition, the Austrian government has shortened the period in which vaccinations remain valid, meaning citizens are required to receive their next dose 90 days earlier than previously.
SchengenVisaInfo News reports that "'From February 1, 2022, two-dose vaccinations are only valid for 180 days in Austria (exception: 210 days for under 18-year-olds). However, for ENTERING, the 270 days remain in place. The booster vaccination is valid for 270 days in both scenarios,'" the Austrian authorities explained."
The government has put a sunset on the law, for January… of 2024, meaning Austrians face at least another two years of COVID tyranny.
As we have previously reported, an amendment to the law could also see those who refuse to pay the fines for being unvaccinated imprisoned.
The amendment also orders people who are jailed to pay for their own imprisonment.
"If detention is carried out by the courts, the associated costs shall be recovered by the courts from the obligated party in accordance with the provisions existing for the recovery of the costs of enforcing judicial penalties," it states.
No one will be "forcibly brought" to a vaccination center to get jabbed against their will, although rest assured, they will be "forcibly" placed behind bars if they continue to refuse.
It remains to be seen whether other European countries will follow suit. Several countries have begin to scrap restrictions, including vaccine passports. However, the EU wants to keep the passes in place for another entire year.
* * *
https://www.zerohedge.com/political/austrians-being-stopped-randomly-authorities-and-forced-prove-they-are-vaccinated
If you like our work please consider to donate:
_______________________________
The Time for Silence is Over
A unified pushback against the globalist agenda
It's finally here, the Global Walkout begins September 4th at 8pm London time and continue every weeks. Next step 4th June 2023.
One step at a time, hand in hand, we are walking out from the globalist society they are trying to enslave us into
ANYONE can participate
ANYWHERE in the world
JOIN or read about it here – https://globalwalkout.com
https://www.reignitefreedom.com/
The third step is to unsubscribe from all mainstream media outlets. Delete the apps from your phone, laptop, and tablet and unfollow all of their social media and YouTube channels. Try to avoid mainstream media for at least one week, even if the headline is intriguing.
In the same time why not removing all the big tech tracking/spying/social credit system around you: (Youtube, Facebook, Instagram, Twitter, Tik Tok, Google, Apple, Microsoft, Whatsapp, Zoom, Linkedln, Snapchat, Tumblr, Pinterest, Reddit, Myspace, etc.)
The fourth step of the global walkout is to move as many accounts as you can to a union or local bank.
https://community.covidvaccineinjuries.com/compilation-peer-reviewed-medical-papers-of-covid-vaccine-injuries/
If you like our work please consider to donate :
_______________________________
If you are looking for solutions (lawyer, form, gathering, action, antidote, treatments, maybe this could help you:
HERE
If you want to fight back better:
https://childrenshealthdefense.org/child-health-topics/health-freedom/defender-days-sticker-gallery/
Find the others: www.freedomcells.org
Spike Protein Protocol
Glutathione (most important for body detoxification) or better
NAC = N-Acetyl-Cysteine 600-750mg (causes the body to produce glutathione itself)
Zinc
Astaxantin 5mg (also improves vision)
Quercetin
vitamin D3
Milk thistle (also liver and stomach protection)
Melatonin 1mg to 10mg (against 5G)
Alternatively CDS/CDL and zeolite
Dr. Zelenko's Protocol contains Ivermectin, Hydroxychloroquine (HCQ), Zinc, Vitamin D3, and Quercetin.
https://rightsfreedoms.wordpress.com/2021/09/13/summary-of-the-spike-protein-protocol-protection-against-spike-protein-and-vaccine-shedding-contagion-from-vaccinated-persons/
How to find the truth :
Search engine: https://presearch.org/, https://search.brave.com/, Searx (choose the server that you want) or https://metager.org/
Videos: www.odysee.com
www.bitchute.com
www.brandnewtube.com

Facebook style: www.gab.com or https://www.minds.com/
INTELLIGENCE ISN'T KNOWING EVERYTHING, IT'S THE ABILITY TO CHALLENGE EVERYTHING YOU KNOW