By Gerrard Kaonga On 12/30/21
https://trinitymedia.ai/player/trinity-player.php?pageURL=https%3A%2F%2Fwww.newsweek.com%2Fnetherlands-vaccination-booster-coronavirus-covid-shot-1664296&unitId=2601060880&userId=4dbfb703-633f-48c8-b080-048db2098377&isLegacyBrowser=false&version=20211230_b8a2fe0da660c399f77e93e5efecdadd25d0a6bc&useCFCDN=0&themeId=140
Hugo de Jonge, health minister of The Netherlands, has indicated the country could be preparing another three coronavirus booster vaccines.
De Jonge wrote a letter to his country's parliament Wednesday suggesting the Netherlands should consider additional rounds of booster vaccines to fight new variants, with two of these in 2022 and another shot in 2023.Viral Video of Tap Water Testing Positive for COVID ExplainedRead more Viral Video of Tap Water Testing Positive for COVID Explained
The letter also said that the Netherlands has enough booster vaccines for its current booster campaign.Newsweek Newsletter sign-up >
In the letter, De Jonge wrote: "Certainly because only half of a regular vaccine is needed for a booster dose of Moderna, we now have sufficient vaccines for the current booster campaign and there is ample basis for possible extra booster rounds in the second quarter and the autumn of 2022 and in 2023.
The Netherlands has bought vaccine stock in bulk in order to avoid shortages.
The country has ordered nearly 6 million additional vaccines alongside the 12 million already bought from Pfizer/Biontech.
There is already an agreement in place with Pfizer/Biontech for at least another 17.5 million doses before 2023. It is unclear who will be eligible for these booster coronavirus vaccine shots in 2022 and 2023.
Pfizer/Biontech is working on a vaccine adapted to the current Omicron variant.
Pfizer/Biontech has indicated it needs at least 100 days to develop, approve and scale up production for a modified vaccine. Delivery is expected in April at the earliest.
On December 29 people born in 1983 and 1984 were invited by the Municipal Public Health Services to get their booster shots. The following day, those born between 1985 and 1986 were told they could schedule theirs.
The Netherlands' government website has also highlighted the current data on vaccine uptake in the country.
As of December 26, 89 percent of people aged 18 or over had received at least one vaccine dose. A total of 85.9 percent of those who are aged 18 and over are fully vaccinated.
Only 20 percent of the aged 18 or over population has been fully vaccinated and received a booster vaccine, however, not all age groups are currently able to schedule their booster appointment.
As of December 29, the Netherlands had a seven-day average of 12,390 confirmed coronavirus cases.
On December 29, 51 COVID-19 patients were reported dead, a day-on-day decrease of 24. A total of 20,852 people have died within 28 days of a COVID-19 infection in the Netherlands since the reporting of deaths started. Read more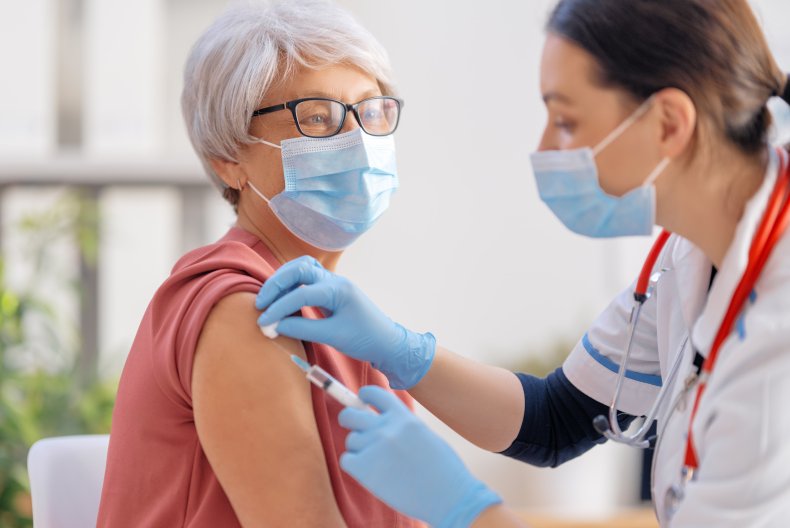 https://www.newsweek.com/netherlands-vaccination-booster-coronavirus-covid-shot-1664296
_______________________________
The Time for Silence is Over
A unified pushback against the globalist agenda
It's finally here, the Global Walkout begins September 4th at 8pm London time and continue every weeks. Next step 4th June 2023.
One step at a time, hand in hand, we are walking out from the globalist society they are trying to enslave us into
ANYONE can participate
ANYWHERE in the world
JOIN or read about it here – https://globalwalkout.com
https://www.reignitefreedom.com/
The third step is to unsubscribe from all mainstream media outlets. Delete the apps from your phone, laptop, and tablet and unfollow all of their social media and YouTube channels. Try to avoid mainstream media for at least one week, even if the headline is intriguing.
In the same time why not removing all the big tech tracking/spying/social credit system around you: (Youtube, Facebook, Instagram, Twitter, Tik Tok, Google, Apple, Microsoft, Whatsapp, Zoom, Linkedln, Snapchat, Tumblr, Pinterest, Reddit, Myspace, etc.)
The fourth step of the global walkout is to move as many accounts as you can to a union or local bank.
https://community.covidvaccineinjuries.com/compilation-peer-reviewed-medical-papers-of-covid-vaccine-injuries/
If you like our work please consider to donate :
_______________________________
If you are looking for solutions (lawyer, form, gathering, action, antidote, treatments, maybe this could help you:
HERE
If you want to fight back better:
https://childrenshealthdefense.org/child-health-topics/health-freedom/defender-days-sticker-gallery/
Find the others: www.freedomcells.org
Spike Protein Protocol
Glutathione (most important for body detoxification) or better
NAC = N-Acetyl-Cysteine 600-750mg (causes the body to produce glutathione itself)
Zinc
Astaxantin 5mg (also improves vision)
Quercetin
vitamin D3
Milk thistle (also liver and stomach protection)
Melatonin 1mg to 10mg (against 5G)
Alternatively CDS/CDL and zeolite
Dr. Zelenko's Protocol contains Ivermectin, Hydroxychloroquine (HCQ), Zinc, Vitamin D3, and Quercetin.
https://rightsfreedoms.wordpress.com/2021/09/13/summary-of-the-spike-protein-protocol-protection-against-spike-protein-and-vaccine-shedding-contagion-from-vaccinated-persons/
How to find the truth :
Search engine: https://presearch.org/, https://search.brave.com/, Searx (choose the server that you want) or https://metager.org/
Videos: www.odysee.com
www.bitchute.com
www.brandnewtube.com

Facebook style: www.gab.com or https://www.minds.com/
INTELLIGENCE ISN'T KNOWING EVERYTHING, IT'S THE ABILITY TO CHALLENGE EVERYTHING YOU KNOW