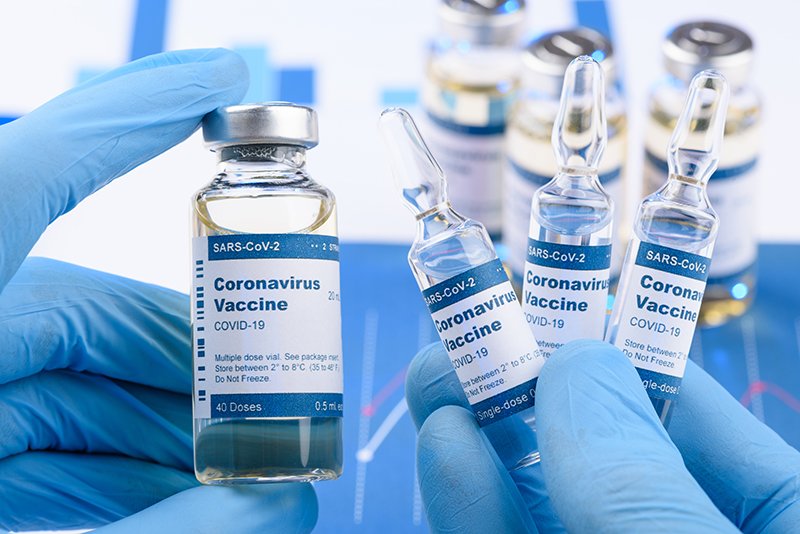 Since the start of the global vaccine rollout, it's become increasingly clear that – although the vaccines provide strong protection against severe disease – they provide only limited protection against infection.
Israel and Iceland, two of the most vaccinated countries in the world, have recently seen major outbreaks of COVID-19. Both countries had fully vaccinated 60% of the population by July 1st. Yet by early August, Iceland had posted its largest daily total for the number of new infections since the pandemic began, and case numbers in Israel were soaring.
However, the question of whether vaccines are superior to natural immunity in terms of protection against infection has remained open. According to a Guardian article titled "Common myths about Covid – debunked", which was written by a member of Independent SAGE, natural immunity is "not as good as the protection you get from being vaccinated".
Yet a new paper suggests the reverse may be true: natural immunity is stronger and longer-lasting than vaccine-induced immunity.
Sivan Gazit and colleagues analysed a large sample of anonymised patient records from Israel. Their sample included two key groups: fully vaccinated people who'd never tested positive; and unvaccinated people who had tested positive.
In addition to matching these two groups for size, and average demographic characteristics, they controlled for 'immune activation time'. This was done by limiting the sample to people who'd been vaccinated or infected between January 1st and February 28th 2021.
Patients' COVID outcomes (subsequent infection, hospitalisation or death) were measured during a follow-up period between June 1st and August 14th.
What did the researchers find? Of the 257 cases that were detected in the follow-up period, 93% occurred in the vaccinated group, and only 7% occurred in the previously infected group. And of nine hospitalisations, eight occurred in the vaccinated group, compared to just one in the previously infected group.
These results indicate that natural immunity confers substantially more protection against infection than vaccine-induced immunity. They also suggest that natural immunity confers more protection against hospitalisation, although one should be cautious here, as there were only nine hospitalisations in total.
The researchers point out that their results may only apply to the Delta variant, and to the Pfizer vaccine, and that they couldn't control for all relevant differences between the two groups. Nonetheless, their paper provides the strongest evidence to date that natural immunity beats vaccine-induced immunity when it comes to infection.
Francious Balloux of UCL, a self-described "militant corona-centrist", said the paper "is a bit of a bombshell". Though he added that "essentially every adult who hasn't been infected yet greatly benefits from being vaccinated".
Gazit and colleagues' findings still need to be replicated. But if they prove to be robust, then government priorities may shift substantially going forward. The case for vaccinating healthy young people will be even weaker. And the case for donating surplus vaccines to poor countries will be that much stronger.
By Noah Carl  /  27 August 2021
_______________________________
The Time for Silence is Over
A unified pushback against the globalist agenda
It's finally here, the Global Walkout begins September 4th at 8pm London time and continue every weeks. Next step 4th June 2023.
One step at a time, hand in hand, we are walking out from the globalist society they are trying to enslave us into
ANYONE can participate
ANYWHERE in the world
JOIN or read about it here – https://globalwalkout.com
https://www.reignitefreedom.com/
The third step is to unsubscribe from all mainstream media outlets. Delete the apps from your phone, laptop, and tablet and unfollow all of their social media and YouTube channels. Try to avoid mainstream media for at least one week, even if the headline is intriguing.
In the same time why not removing all the big tech tracking/spying/social credit system around you: (Youtube, Facebook, Instagram, Twitter, Tik Tok, Google, Apple, Microsoft, Whatsapp, Zoom, Linkedln, Snapchat, Tumblr, Pinterest, Reddit, Myspace, etc.)
The fourth step of the global walkout is to move as many accounts as you can to a union or local bank.
https://community.covidvaccineinjuries.com/compilation-peer-reviewed-medical-papers-of-covid-vaccine-injuries/
If you like our work please consider to donate :
_______________________________
If you are looking for solutions (lawyer, form, gathering, action, antidote, treatments, maybe this could help you:
HERE
If you want to fight back better:
https://childrenshealthdefense.org/child-health-topics/health-freedom/defender-days-sticker-gallery/
Find the others: www.freedomcells.org
Spike Protein Protocol
Glutathione (most important for body detoxification) or better
NAC = N-Acetyl-Cysteine 600-750mg (causes the body to produce glutathione itself)
Zinc
Astaxantin 5mg (also improves vision)
Quercetin
vitamin D3
Milk thistle (also liver and stomach protection)
Melatonin 1mg to 10mg (against 5G)
Alternatively CDS/CDL and zeolite
Dr. Zelenko's Protocol contains Ivermectin, Hydroxychloroquine (HCQ), Zinc, Vitamin D3, and Quercetin.
https://rightsfreedoms.wordpress.com/2021/09/13/summary-of-the-spike-protein-protocol-protection-against-spike-protein-and-vaccine-shedding-contagion-from-vaccinated-persons/
How to find the truth :
Search engine: https://presearch.org/, https://search.brave.com/, Searx (choose the server that you want) or https://metager.org/
Videos: www.odysee.com
www.bitchute.com
www.brandnewtube.com

Facebook style: www.gab.com or https://www.minds.com/
INTELLIGENCE ISN'T KNOWING EVERYTHING, IT'S THE ABILITY TO CHALLENGE EVERYTHING YOU KNOW