Nothing good for The 99%. This article shares one example. We need more…

March 26 2023
Smile: Alleged super villian meets alleged terrorist (2019)

So, what did they do in 2020, you ask?
"The World Economic Forum and the World Health Organization are launching an emergency coronavirus task force of 200 business leaders — including execs from Alphabet and KPMG
Mar 11, 2020, 6:06 PM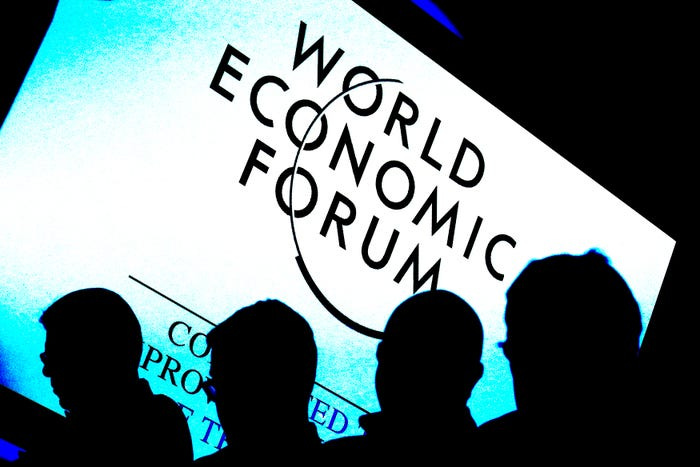 Reuters
The World Health Organization and The World Economic Forum are launching an emergency task force to respond to the novel coronavirus outbreak.
The task force is called the COVID Action Platform for business and has more than 200 corporate members, including Alphabet, Nasdaq Inc, KPMG, and HP. It is open to any stakeholder interested in joining.
Some of the group's initial plans include helping the World Health Organization raise the estimated $12 billion it says is needed to create and distribute a coronavirus vaccine.
This article is part of Business Insider's Better Capitalism series, which tracks the ways companies and individuals are rethinking the economy and role of business in society.
The World Health Organization and The World Economic Forum are launching an emergency task force in response to the global outbreak of coronavirus, the organizations announced Wednesday.
The task force, called the COVID Action Platform, was created following a World Economic Forum conference call of more than 200 corporate leaders from around the globe concerned about the outbreak. Members include companies like Alphabet, Nasdaq Inc, KPMG, HP, Volkswagen, Bank of America, and Deloitte.
The group's main goals are to ensure global supply chains of key commodities remain intact, facilitate business donations to public health needs, develop vaccines and diagnostics, and pursue collaborations to address business and economic disruptions.
The move comes as global panic heightens. Coronavirus, which causes a disease known as COVID-19, has killed more than 4,300 people and infected some 120,000 globally.
"COVID-19 is causing health emergencies and economic disruptions that no single stakeholder can address," Klaus Schwab, founder and executive chairman of the World Economic Forum, said in a statement.
"Our best and only response to it should be to take concerted action. The COVID Action Platform is at the centre of our mission and we draw upon all our members and partners, communities and capabilities to make it a success," he added.
Immediate plans the task force will tackle include the global shortage of facemasks. The WHO estimates that there will soon be a shortage of 89 million facemasks needed by healthcare workers. Companies involved in manufacturing and transportation logistics plan on working together to help address the problem. Another plan is to help the WHO in its efforts to raise funds needed for a vaccine. The WHO estimates $2 billion in funds are needed for the creation of a coronavirus vaccine, and another $10 billion for the distribution of that vaccine.
Leaders from The World Economic Forum, the international organization that convenes world leaders each year in Davos, Switzerland, said the platform is open to any and all business or stakeholder looking to get involved, per to the press release.
Federal and local governments worldwide have taken action in response to the outbreak — from mandatory quarantines in Wuhan, China, where the virus originated, to states of emergency across several US states and cities. But members of the COVID Action Platform don't want to rely on the public sector alone for solutions.
"The private sector has an essential role to play in combating this public health crisis through their expertise, innovation and resources," said Tedros Adhanom Ghebreyesus, director-general of WHO. "We call on companies and organizations around the world to make full use of this platform in support of the global public health response to COVID-19."
Companies can register for the COVID Action Platform here."
Source credit: https://www.businessinsider.com/wef-and-who-launch-covid-action-platform-for-business-2020-3
---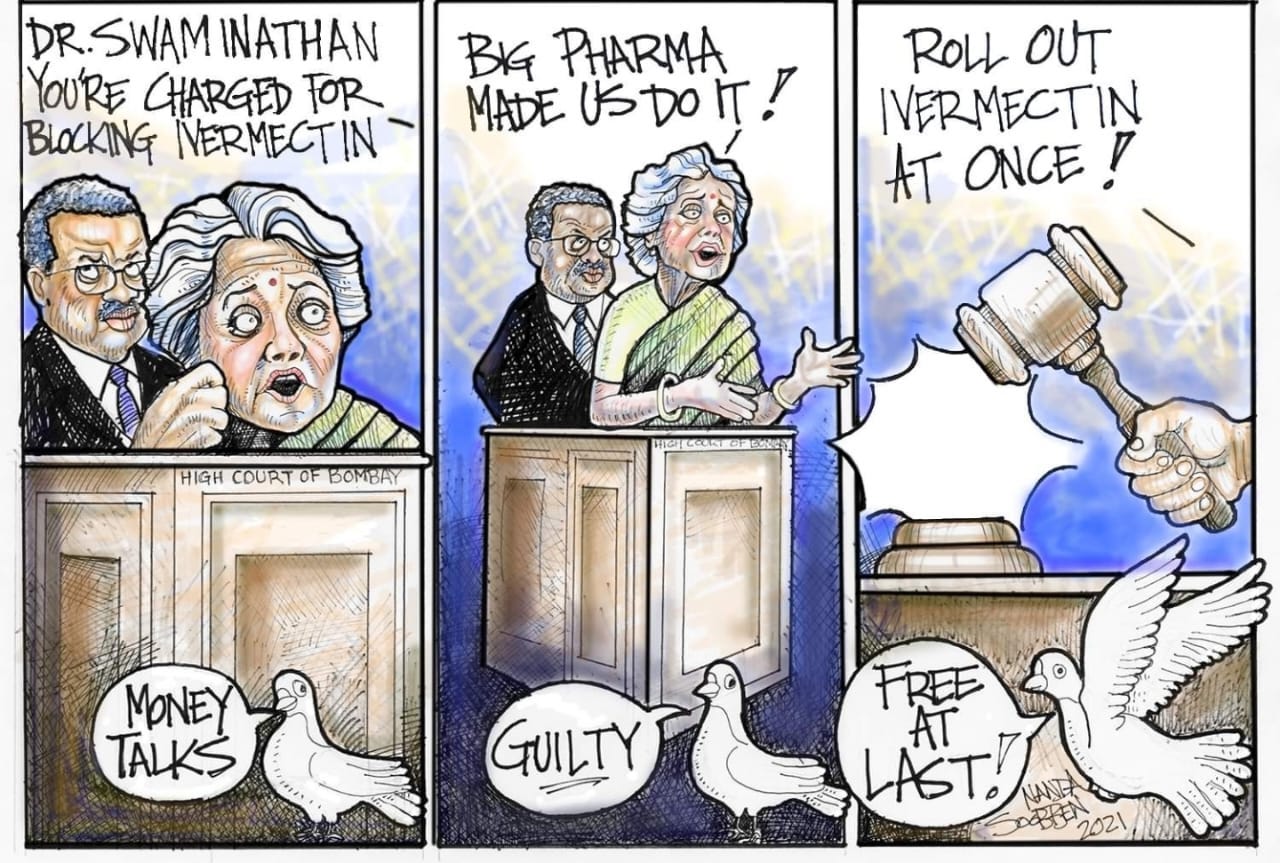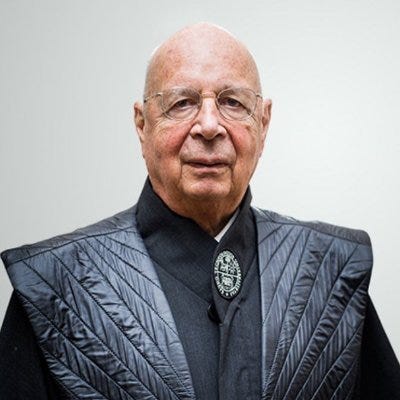 https://shabnampalesamohamed.substack.com/p/what-happens-when-who-and-wef-collude
_______________________________
The Time for Silence is Over
A unified pushback against the globalist agenda
It's finally here, the Global Walkout begins September 4th at 8pm London time and continue every weeks. Next step 4th June 2023.
One step at a time, hand in hand, we are walking out from the globalist society they are trying to enslave us into
ANYONE can participate
ANYWHERE in the world
JOIN or read about it here – https://globalwalkout.com
https://www.reignitefreedom.com/
The third step is to unsubscribe from all mainstream media outlets. Delete the apps from your phone, laptop, and tablet and unfollow all of their social media and YouTube channels. Try to avoid mainstream media for at least one week, even if the headline is intriguing.
In the same time why not removing all the big tech tracking/spying/social credit system around you: (Youtube, Facebook, Instagram, Twitter, Tik Tok, Google, Apple, Microsoft, Whatsapp, Zoom, Linkedln, Snapchat, Tumblr, Pinterest, Reddit, Myspace, etc.)
The fourth step of the global walkout is to move as many accounts as you can to a union or local bank.
https://community.covidvaccineinjuries.com/compilation-peer-reviewed-medical-papers-of-covid-vaccine-injuries/
If you like our work please consider to donate :
_______________________________
If you are looking for solutions (lawyer, form, gathering, action, antidote, treatments, maybe this could help you:
HERE
If you want to fight back better:
https://childrenshealthdefense.org/child-health-topics/health-freedom/defender-days-sticker-gallery/
Find the others: www.freedomcells.org
Spike Protein Protocol
Glutathione (most important for body detoxification) or better
NAC = N-Acetyl-Cysteine 600-750mg (causes the body to produce glutathione itself)
Zinc
Astaxantin 5mg (also improves vision)
Quercetin
vitamin D3
Milk thistle (also liver and stomach protection)
Melatonin 1mg to 10mg (against 5G)
Alternatively CDS/CDL and zeolite
Dr. Zelenko's Protocol contains Ivermectin, Hydroxychloroquine (HCQ), Zinc, Vitamin D3, and Quercetin.
https://rightsfreedoms.wordpress.com/2021/09/13/summary-of-the-spike-protein-protocol-protection-against-spike-protein-and-vaccine-shedding-contagion-from-vaccinated-persons/
How to find the truth :
Search engine: https://presearch.org/, https://search.brave.com/, Searx (choose the server that you want) or https://metager.org/
Videos: www.odysee.com
www.bitchute.com
www.brandnewtube.com

Facebook style: www.gab.com or https://www.minds.com/
INTELLIGENCE ISN'T KNOWING EVERYTHING, IT'S THE ABILITY TO CHALLENGE EVERYTHING YOU KNOW