A key central bank is considering implementing negative interest rates as it rolls out digital currency.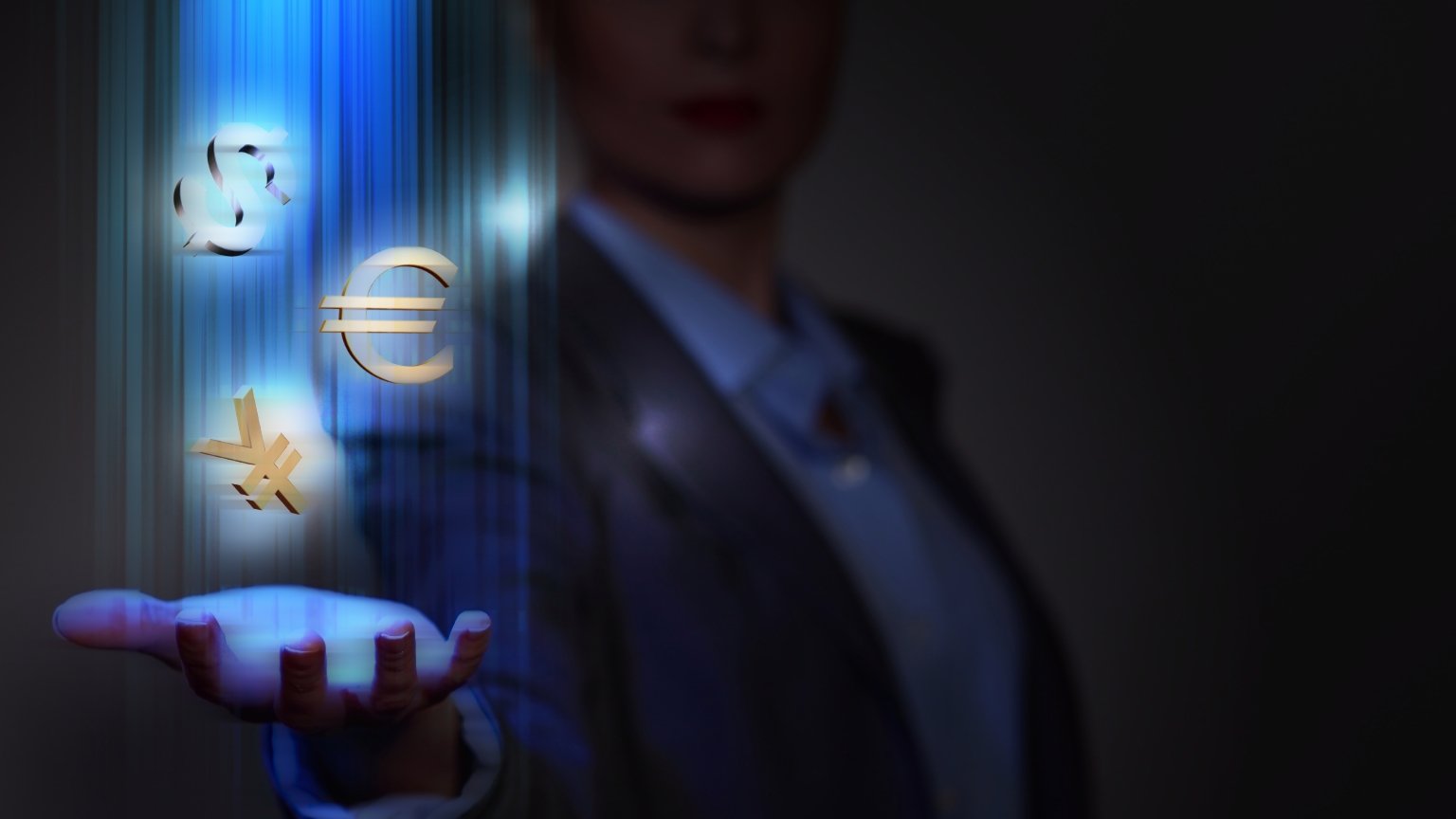 If you're tired of censorship, cancel culture, and the erosion of privacy and civil liberties subscribe to Reclaim The Net.
The European Central Bank (ECB) is considering using negative interest rates, a tool that erodes the value of your money, as it introduces the digital euro — its central bank digital currency (CBDC).
This is according to Sarah Palurovic, the executive director of the Digital Euro Association (DEA) think tank.
During an appearance on the Poundcast podcast, Palurovic said that the ECB wants to "keep the possibility open for tiered remuneration" after it introduces the digital euro because the ECB wants to have "measures that incentivize or disincentivize people to hold more or less CBDCs." She added that one of the measures the ECB is considering is negative interest rates.
https://video.reclaimthenet.org/articles/ecb-cbdc-negative-interest-rates.mp4?_=1
Negative interest rates allow bureaucrat at central banks to choose a rate at which your money expires and punish those who save their money. For example, if they set a negative interest rate of -10%, you lose 10% of your money each year unless you spend it.
Related: Prepare for governments to push CBDCs in the wake of the Silicon Valley Bank collapse
The potential scope of these negative interest rates proposals is vast. The euro has around 341 million daily users and is the official currency of 20 Western countries.
Governments and globalist institutions such as the World Bank are big fans of expiring money because they see it as a "monetary policy tool" that can "make money costly to hold and would thus pressure people to spend it quickly."
Related: Central Bank Digital Currencies make authoritarianism, censorship, and surveillance easy
And negative interest rates are just one of the ways the World Bank and central banks around the world hope to control how people spend by programming their money. The ECB has previously proposed having spending limits on the digital euro, the Bank of England (BOE) wants the power to decide what people spend their CBDCs on, and the World Bank wants to be able to "ban certain users from access to cash."
BREAKING: British MP Andrew Bridgen Confronts Parliament, Calls for an End to the Boosters and a Full Public Inquiry into How Every Agency Failed to Protect the Public
"The longer it takes our government to accept the truth — the more people will be harmed and die. … The government narrative of 'safe and effective' is in tatters, as evidenced by their own data. … We have surely now sacrificed enough of our citizens on the altar of ignorance and unfettered corporate greed to satisfy anyone. I, therefore, call on the government to immediately stop the mRNA vaccine booster program and initiate a full public inquiry into not only the vaccine harms but how every agency and institution set up to protect the public interest have failed so abysmally in their duties.
_______________________________
The Time for Silence is Over
A unified pushback against the globalist agenda
It's finally here, the Global Walkout begins September 4th at 8pm London time and continue every weeks. Next step 4th June 2023.
One step at a time, hand in hand, we are walking out from the globalist society they are trying to enslave us into
ANYONE can participate
ANYWHERE in the world
JOIN or read about it here – https://globalwalkout.com
https://www.reignitefreedom.com/
The third step is to unsubscribe from all mainstream media outlets. Delete the apps from your phone, laptop, and tablet and unfollow all of their social media and YouTube channels. Try to avoid mainstream media for at least one week, even if the headline is intriguing.
In the same time why not removing all the big tech tracking/spying/social credit system around you: (Youtube, Facebook, Instagram, Twitter, Tik Tok, Google, Apple, Microsoft, Whatsapp, Zoom, Linkedln, Snapchat, Tumblr, Pinterest, Reddit, Myspace, etc.)
The fourth step of the global walkout is to move as many accounts as you can to a union or local bank.
https://community.covidvaccineinjuries.com/compilation-peer-reviewed-medical-papers-of-covid-vaccine-injuries/
If you like our work please consider to donate :
_______________________________
If you are looking for solutions (lawyer, form, gathering, action, antidote, treatments, maybe this could help you:
HERE
If you want to fight back better:
https://childrenshealthdefense.org/child-health-topics/health-freedom/defender-days-sticker-gallery/
Find the others: www.freedomcells.org
Spike Protein Protocol
Glutathione (most important for body detoxification) or better
NAC = N-Acetyl-Cysteine 600-750mg (causes the body to produce glutathione itself)
Zinc
Astaxantin 5mg (also improves vision)
Quercetin
vitamin D3
Milk thistle (also liver and stomach protection)
Melatonin 1mg to 10mg (against 5G)
Alternatively CDS/CDL and zeolite
Dr. Zelenko's Protocol contains Ivermectin, Hydroxychloroquine (HCQ), Zinc, Vitamin D3, and Quercetin.
https://rightsfreedoms.wordpress.com/2021/09/13/summary-of-the-spike-protein-protocol-protection-against-spike-protein-and-vaccine-shedding-contagion-from-vaccinated-persons/
How to find the truth :
Search engine: https://presearch.org/, https://search.brave.com/, Searx (choose the server that you want) or https://metager.org/
Videos: www.odysee.com
www.bitchute.com
www.brandnewtube.com

Facebook style: www.gab.com or https://www.minds.com/
INTELLIGENCE ISN'T KNOWING EVERYTHING, IT'S THE ABILITY TO CHALLENGE EVERYTHING YOU KNOW