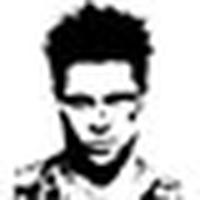 BY TYLER DURDEN
THURSDAY, SEP 08, 2022
More than six months into the Russian invasion of Ukraine, the global fertilizer crunch threatens to starve a planet as prices are too high for some farmers ahead of the next planting season.
That's the view of Maximo Torero, chief economist from the Food & Agriculture Organization (FAO) of the United Nations (UN), who told Bloomberg TV that elevated fertilizer prices could decrease global grain production by upwards of 40% in the next planting season.
Combine food supply chain disruptions due to the war in Ukraine and crop failures worldwide due to extreme weather — ramping up food production with reduced fertilizer next planting season via key exporting countries could be challenging.
High fertilizer prices are expected to shrink the world's rice production. The grain feeds half of humanity and is vital for political and economic stability across Asia and Sub-Saharan Africa. Supply disruptions could spark social instabilities in those areas of the world. We outlined the risk of unrest is high over the next six months.
Other UN officials in recent weeks have stepped up warnings about the affordability crisis of fertilizer. Prices in North America have come off the highs but remain 220% above levels in early 2020.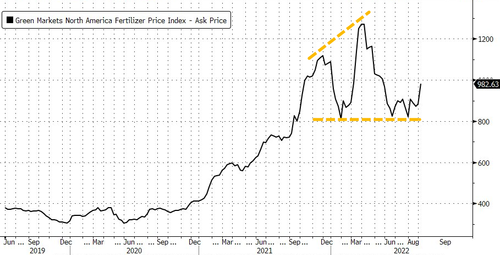 The African Development Bank warned the continent lacks 2 million metric tons of fertilizer.
"We are really starting to yell from every tower that there's a fertilizer crisis … and the fertilizer crisis is enormous," one UN official who spoke on the condition of anonymity told Politico.
Artificial fertilizers contain three primary ingredients: nitrogen, phosphorus, and potassium. Farmers use the final product to boost crop yields — if prices remain elevated because of shortages, fewer fertilizers will be used, and harvests next season will shrink, continuing a multi-year food crisis that might only worsen.
https://www.zerohedge.com/commodities/un-food-official-warns-fertilizer-affordability-crisis-could-slash-global-grain
_______________________________
The Time for Silence is Over
A unified pushback against the globalist agenda
It's finally here, the Global Walkout begins September 4th at 8pm London time and continue every weeks. Next step 4th June 2023.
One step at a time, hand in hand, we are walking out from the globalist society they are trying to enslave us into
ANYONE can participate
ANYWHERE in the world
JOIN or read about it here – https://globalwalkout.com
https://www.reignitefreedom.com/
The third step is to unsubscribe from all mainstream media outlets. Delete the apps from your phone, laptop, and tablet and unfollow all of their social media and YouTube channels. Try to avoid mainstream media for at least one week, even if the headline is intriguing.
In the same time why not removing all the big tech tracking/spying/social credit system around you: (Youtube, Facebook, Instagram, Twitter, Tik Tok, Google, Apple, Microsoft, Whatsapp, Zoom, Linkedln, Snapchat, Tumblr, Pinterest, Reddit, Myspace, etc.)
The fourth step of the global walkout is to move as many accounts as you can to a union or local bank.
https://community.covidvaccineinjuries.com/compilation-peer-reviewed-medical-papers-of-covid-vaccine-injuries/
If you like our work please consider to donate :
_______________________________
If you are looking for solutions (lawyer, form, gathering, action, antidote, treatments, maybe this could help you:
HERE
If you want to fight back better:
https://childrenshealthdefense.org/child-health-topics/health-freedom/defender-days-sticker-gallery/
Find the others: www.freedomcells.org
Spike Protein Protocol
Glutathione (most important for body detoxification) or better
NAC = N-Acetyl-Cysteine 600-750mg (causes the body to produce glutathione itself)
Zinc
Astaxantin 5mg (also improves vision)
Quercetin
vitamin D3
Milk thistle (also liver and stomach protection)
Melatonin 1mg to 10mg (against 5G)
Alternatively CDS/CDL and zeolite
Dr. Zelenko's Protocol contains Ivermectin, Hydroxychloroquine (HCQ), Zinc, Vitamin D3, and Quercetin.
https://rightsfreedoms.wordpress.com/2021/09/13/summary-of-the-spike-protein-protocol-protection-against-spike-protein-and-vaccine-shedding-contagion-from-vaccinated-persons/
How to find the truth :
Search engine: https://presearch.org/, https://search.brave.com/, Searx (choose the server that you want) or https://metager.org/
Videos: www.odysee.com
www.bitchute.com
www.brandnewtube.com

Facebook style: www.gab.com or https://www.minds.com/
INTELLIGENCE ISN'T KNOWING EVERYTHING, IT'S THE ABILITY TO CHALLENGE EVERYTHING YOU KNOW