The WHO is now referring to their proposed "Pandemic Treaty" as the Convention, Agreement or other International Instrument (CAII) on pandemic prevention preparedness, response and recovery.

Jul 17 2022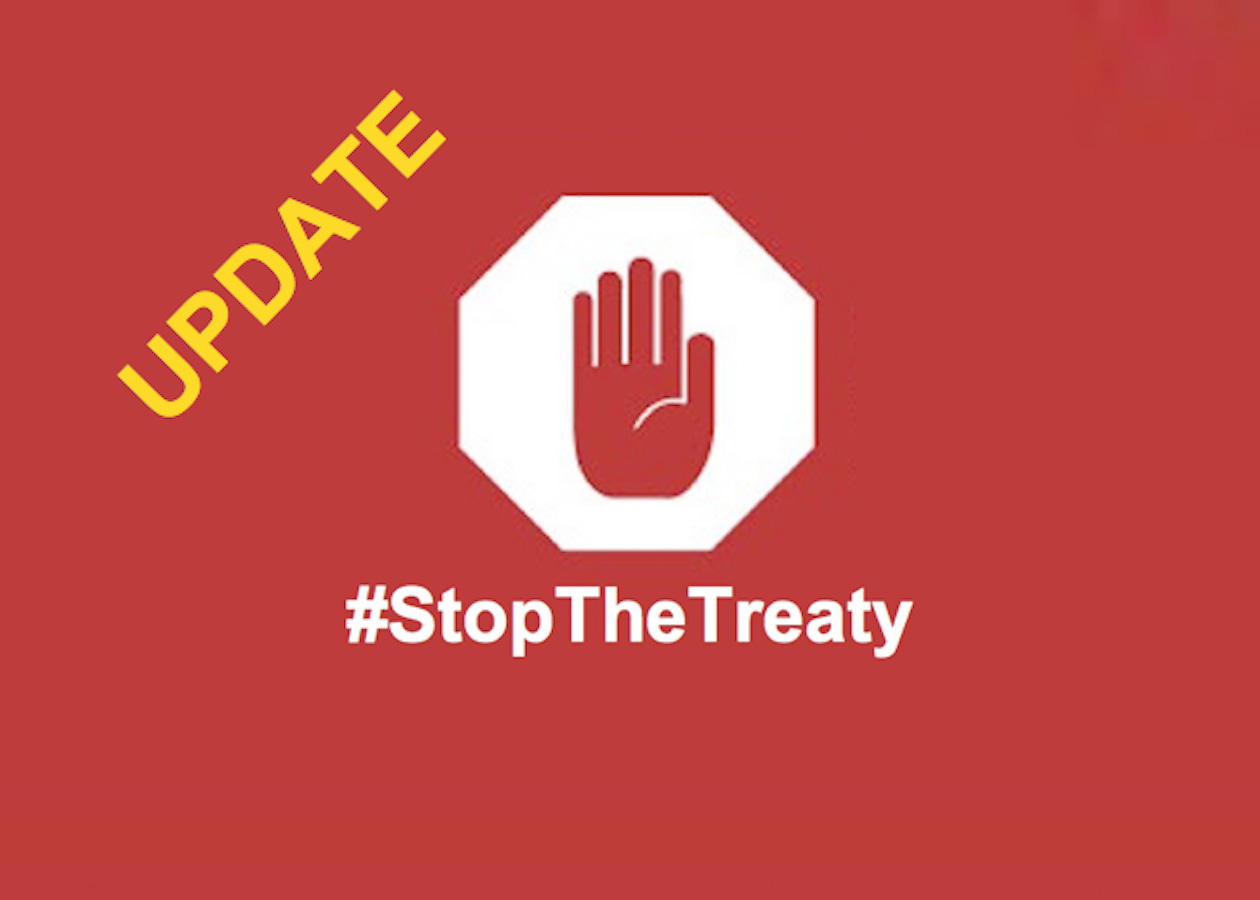 CLICK HERE to watch the livestream (or recordings) of the WHO meetings from Monday July 18, 2022 to Friday, July 22, 2022.
CLICK HERE for an update on the situation.
If you are interested in helping to organize worldwide opposition to the WHO, please contact James Roguski at +1 310-619-3055.
CLICK HERE to take immediate action.

PLEASE WATCH ALL 5 VIDEOS BELOW…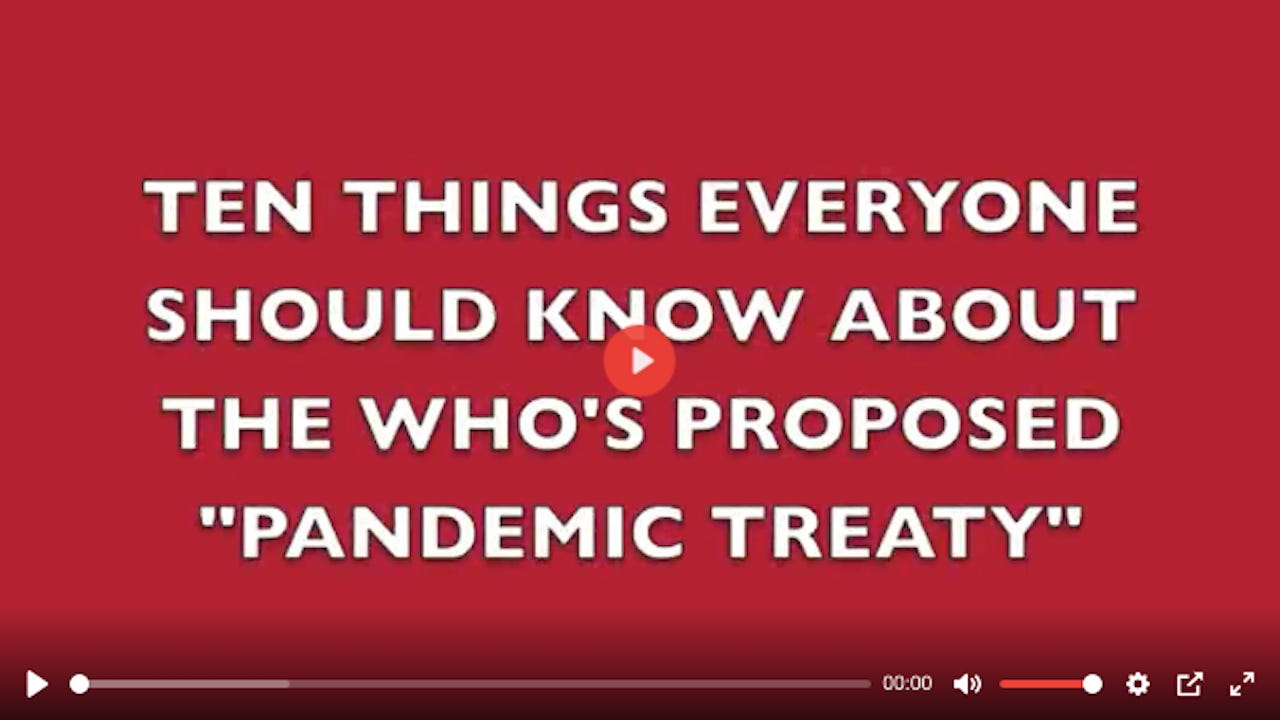 SHARE THIS VIDEO:
WITH SPANISH SUBTITLES:
129KB ∙ PDF File
Ten things everyone should know about the WHO's "Pandemic Treaty":
What has often been referred to as the "Pandemic Treaty" is now being referred to as the WHO CAII: Convention, Agreement or other International Instrument.
A framework convention or agreement can be adopted under Articles 19-20 and require a 2/3 vote, regulations can be adopted under Articles 21-22 and require a simple majority and recommendations can be adopted under Article 23 of the WHO constitution.
The Intergovernmental Negotiating Body (INB) is meeting Monday, July 18, 2022 to Friday July 22, 2022 to discuss the WHO CAII.
There were over 36,000 written public comments submitted back in April 2022 and the majority of those comments opposed any form of agreement.
The WHO cancelled a previously scheduled public comment period in June 2022.
The INB published a working draft document of the WHO CAII on July 13, 2022 (see below).
The WHO is focused on a concept referred to as "One Health" that seeks to control every aspect of life on earth.
People should pay specific attention to Part 4, specifically Section 13 (control of information) and Section 14 (financing) of the working draft.
Also of note is what is missing from the working draft: there is no evaluation of what went wrong over the past 2.5 years; there is no ban on gain of function research; there is very little focus on health treatments and therapies; there is no patient bill of rights; and there is no support for enabling doctors and patients to make their own decisions.
Organized opposition to the WHO is needed.

SCHEDULE:
Please not the second round of public hearings on September 29-30, 2022.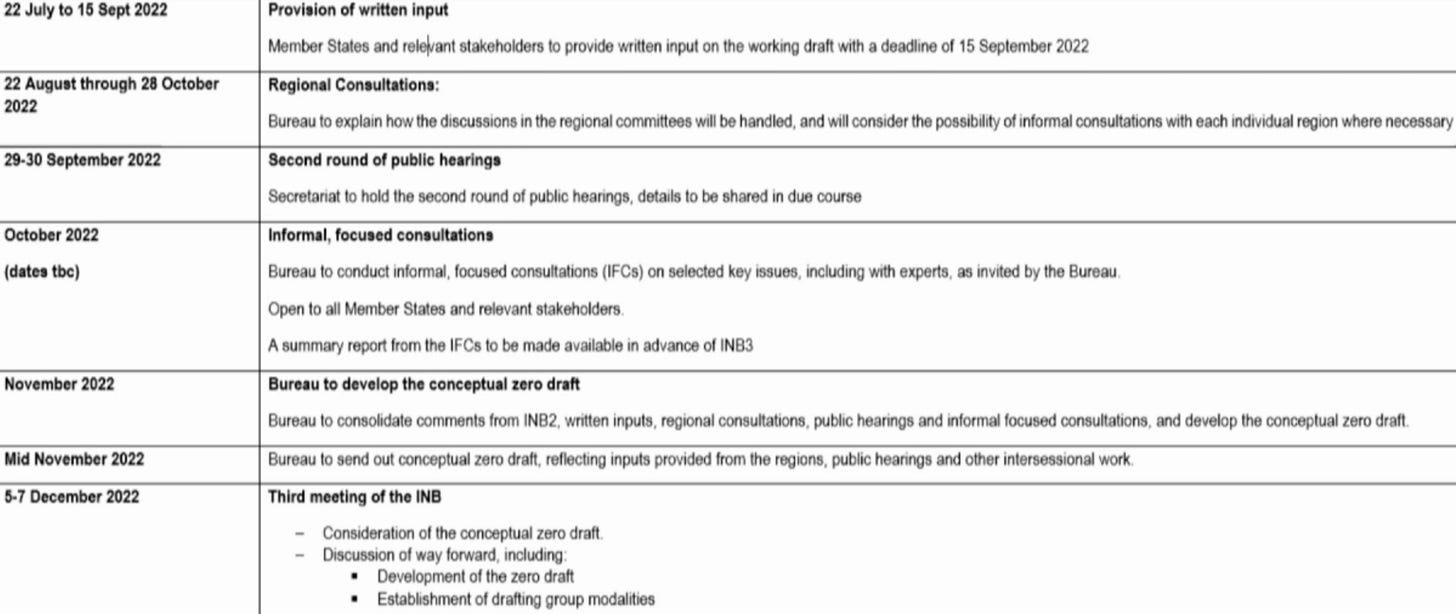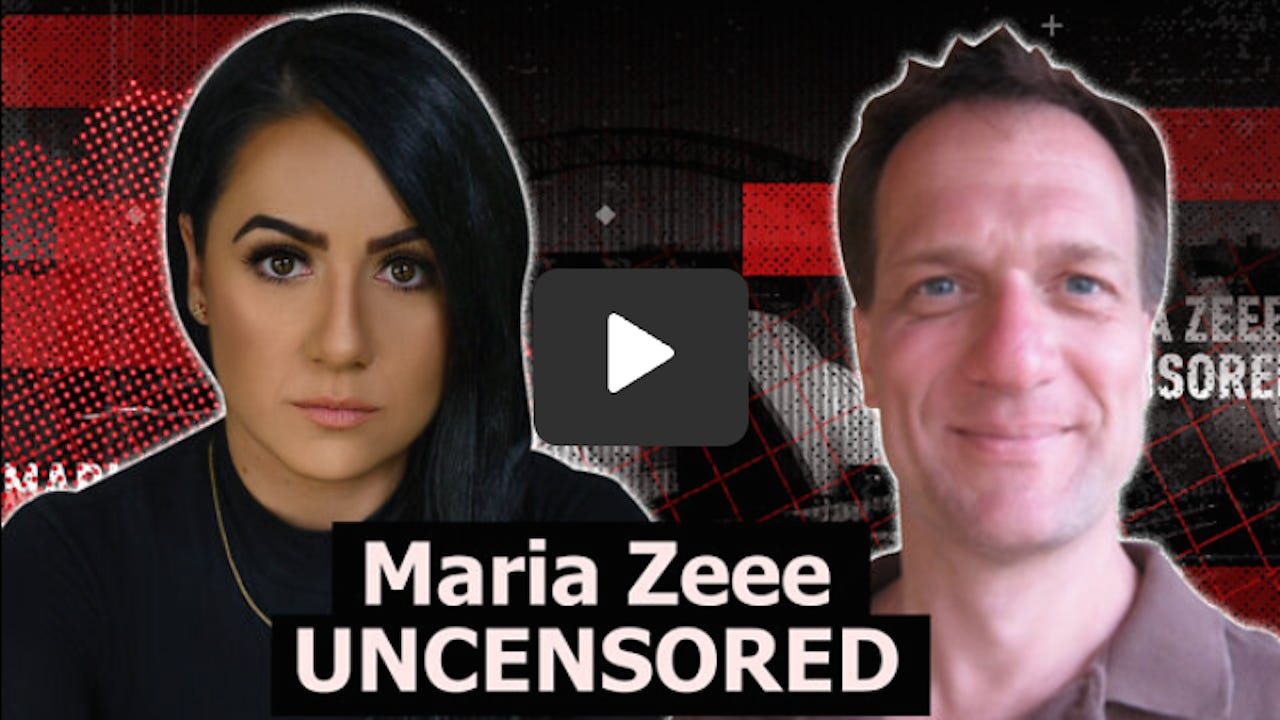 https://rumble.com/v1d0hxn-uncensored-who-inching-further-towards-complete-medical-dictatorship-with-j.html

What might be included in the WHO CAII?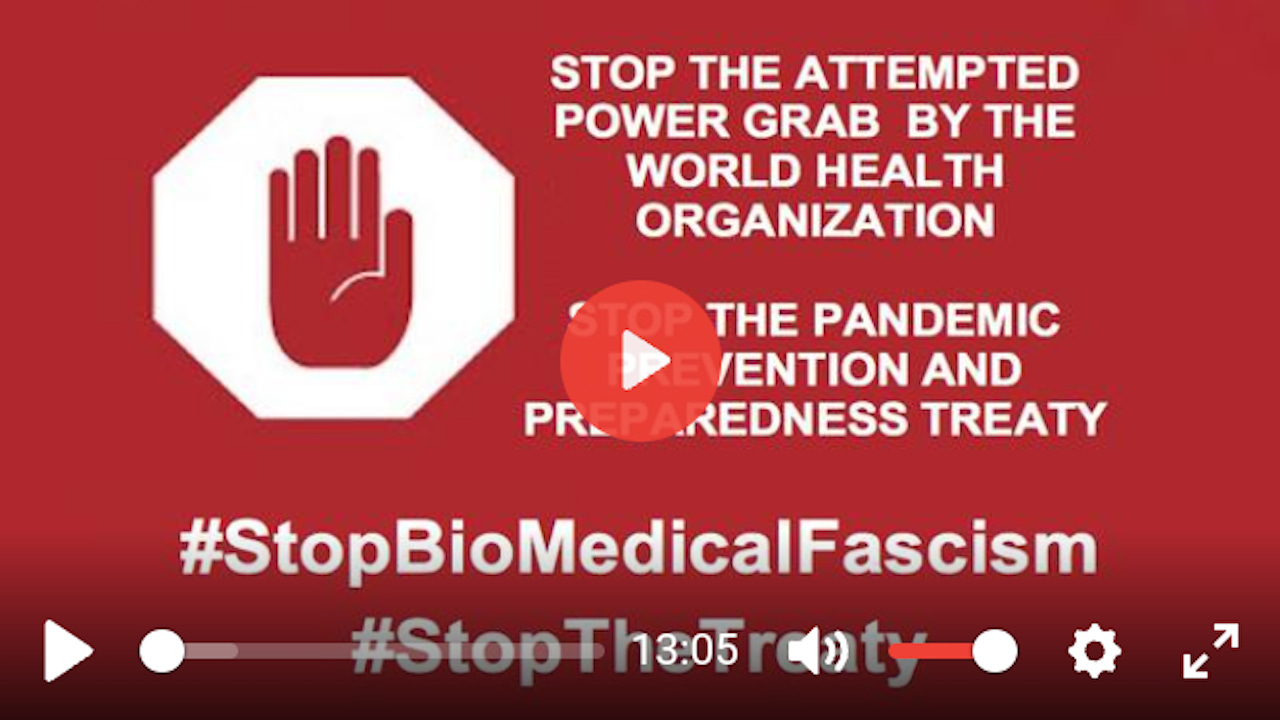 SHARE THIS VIDEO:

The WHO cannot be trusted.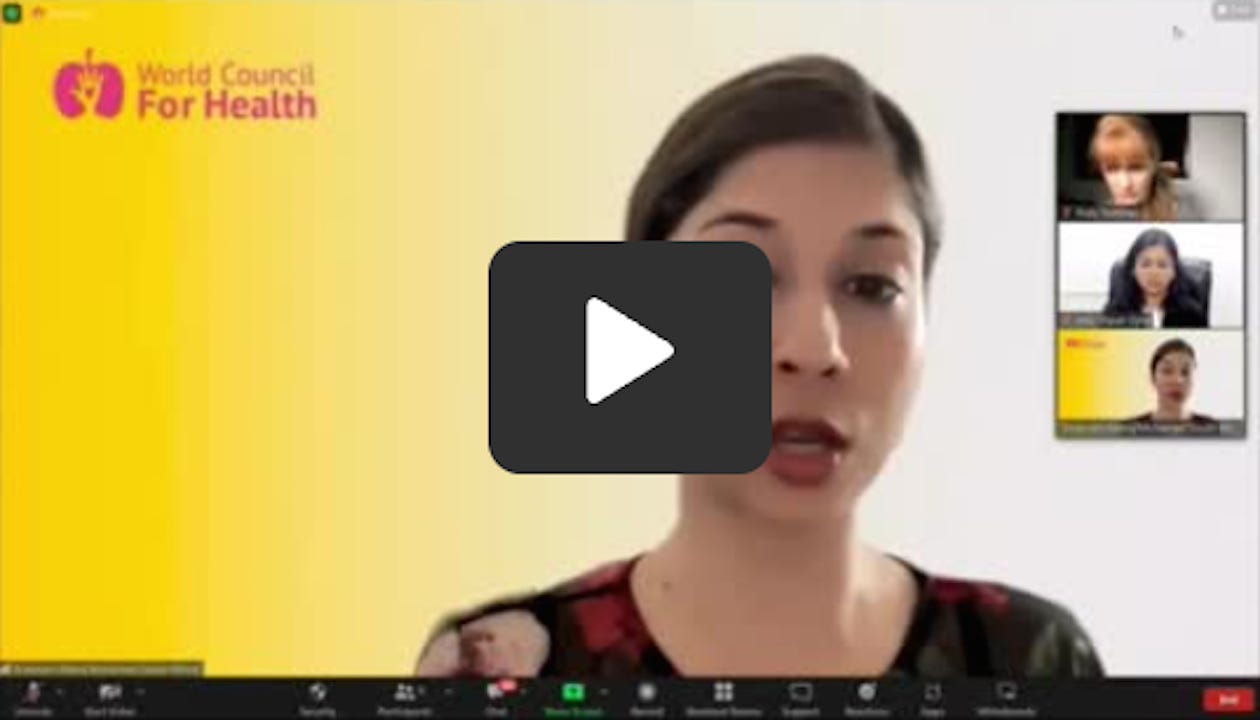 SHARE THIS VIDEO:
https://rumble.com/v16rb35-shabnam-palesa-mohamed.html

We need to say NO, NOW!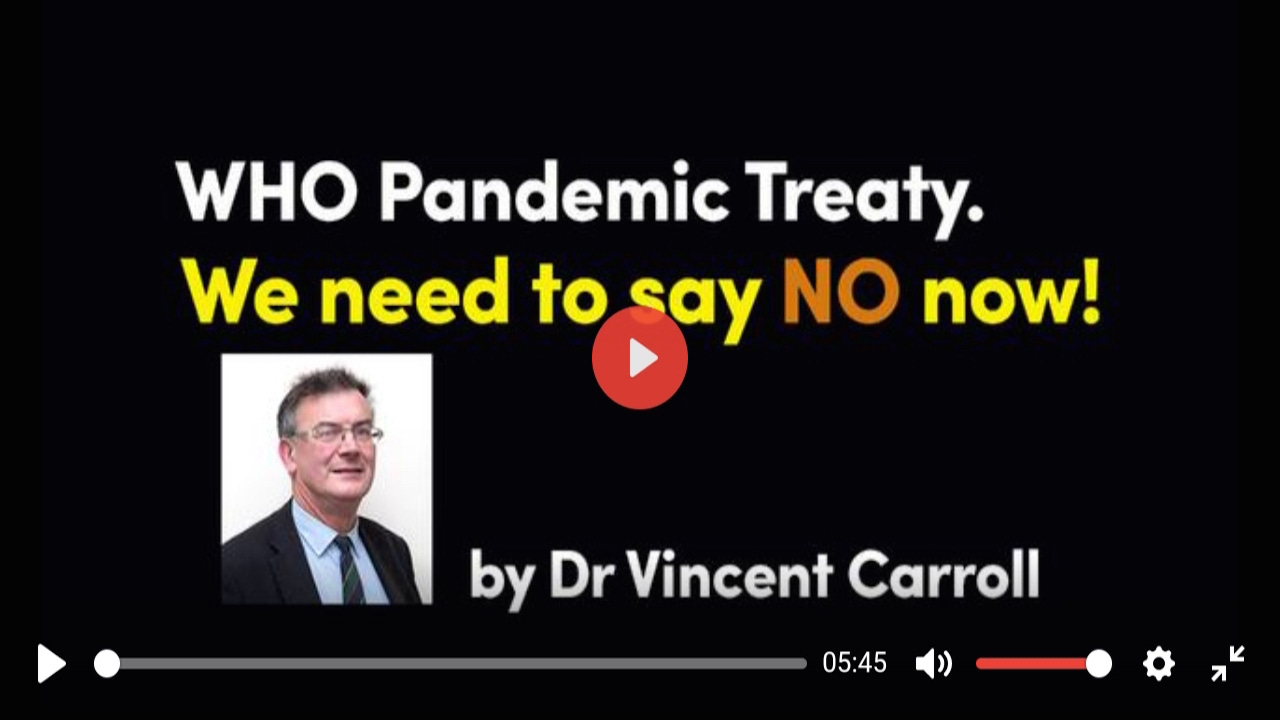 SHARE THIS VIDEO:
https://brandnewtube.com/watch/dr-vincent-carroll-w-h-o-pandemic-treaty-we-need-to-say-no-now_tKDRM1PUHLkBMHy.html

https://jamesroguski.substack.com/p/ten-things-everyone-needs-to-know
_______________________________
The Time for Silence is Over
A unified pushback against the globalist agenda
It's finally here, the Global Walkout begins September 4th at 8pm London time and continue every weeks. Next step 4th June 2023.
One step at a time, hand in hand, we are walking out from the globalist society they are trying to enslave us into
ANYONE can participate
ANYWHERE in the world
JOIN or read about it here – https://globalwalkout.com
https://www.reignitefreedom.com/
The third step is to unsubscribe from all mainstream media outlets. Delete the apps from your phone, laptop, and tablet and unfollow all of their social media and YouTube channels. Try to avoid mainstream media for at least one week, even if the headline is intriguing.
In the same time why not removing all the big tech tracking/spying/social credit system around you: (Youtube, Facebook, Instagram, Twitter, Tik Tok, Google, Apple, Microsoft, Whatsapp, Zoom, Linkedln, Snapchat, Tumblr, Pinterest, Reddit, Myspace, etc.)
The fourth step of the global walkout is to move as many accounts as you can to a union or local bank.
https://community.covidvaccineinjuries.com/compilation-peer-reviewed-medical-papers-of-covid-vaccine-injuries/
If you like our work please consider to donate :
_______________________________
If you are looking for solutions (lawyer, form, gathering, action, antidote, treatments, maybe this could help you:
HERE
If you want to fight back better:
https://childrenshealthdefense.org/child-health-topics/health-freedom/defender-days-sticker-gallery/
Find the others: www.freedomcells.org
Spike Protein Protocol
Glutathione (most important for body detoxification) or better
NAC = N-Acetyl-Cysteine 600-750mg (causes the body to produce glutathione itself)
Zinc
Astaxantin 5mg (also improves vision)
Quercetin
vitamin D3
Milk thistle (also liver and stomach protection)
Melatonin 1mg to 10mg (against 5G)
Alternatively CDS/CDL and zeolite
Dr. Zelenko's Protocol contains Ivermectin, Hydroxychloroquine (HCQ), Zinc, Vitamin D3, and Quercetin.
https://rightsfreedoms.wordpress.com/2021/09/13/summary-of-the-spike-protein-protocol-protection-against-spike-protein-and-vaccine-shedding-contagion-from-vaccinated-persons/
How to find the truth :
Search engine: https://presearch.org/, https://search.brave.com/, Searx (choose the server that you want) or https://metager.org/
Videos: www.odysee.com
www.bitchute.com
www.brandnewtube.com

Facebook style: www.gab.com or https://www.minds.com/
INTELLIGENCE ISN'T KNOWING EVERYTHING, IT'S THE ABILITY TO CHALLENGE EVERYTHING YOU KNOW