July 12 2022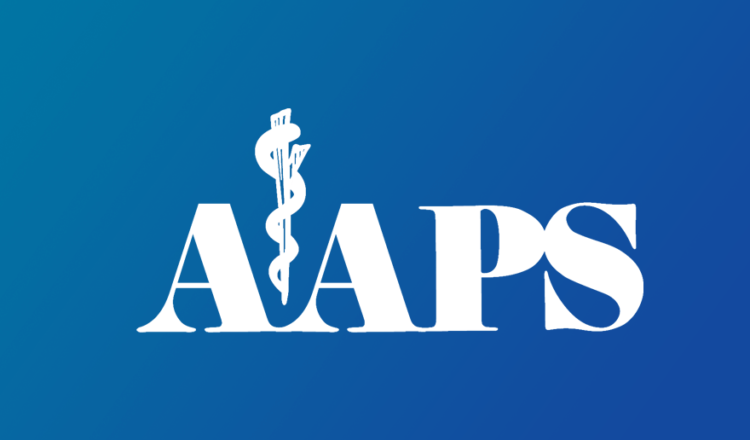 The Association of American Physicians and Surgeons Educational Foundation (AAPS) filed a lawsuit today in the federal Southern District of Texas, against three medical special boards for their threatened retaliation against physicians who speak out on matters of public concern. AAPS stands up for First Amendment rights of physicians who, like all American citizens, should be able to speak publicly without risk of retaliation.
"Our freedoms depend on the ability of physicians and all Americans to speak out on important issues of our day," said Andrew Schlafly, who filed this lawsuit. "Entities holding monopolies over board certification should not be retaliating against good physicians."
This new lawsuit asserts that "Defendants wrongly misuse their authority in a politically partisan manner to chill speech critical of positions taken by Dr. Anthony Fauci, lockdowns, mask mandates, Covid vaccines and even abortion." This Complaint seeks injunctive and declaratory relief against several specialty Board Defendants that hold monopolies over board certification, and against the federal government for its newly created Disinformation Governance Board.
"Although only official state medical boards have the proper authority to regulate the practice of medicine, certifications by the Board Defendants constitute a de facto essential credential for practicing in most hospitals or participating in most networks," this lawsuit asserts. "By threatening to revoke board certification of physicians, the Board Defendants improperly chill speech by physicians without the political accountability of official state medical boards," this Complaint adds.
The Board Defendants are the American Board of Internal Medicine, the American Board of Obstetrics & Gynecology, and the American Board of Family Medicine. Each of these entities, which hold monopolies over board certification in their specialties, have declared their plans to discipline physicians who speak out.
"Criticizing Dr. Anthony Fauci should not be a basis for retaliating against a physician for speaking his mind," Andrew Schlafly states. The lawsuit points out that many Republican senators properly rebuked Dr. Fauci for his statements that "I represent science" and that those who criticize him "are really criticizing science." The Association of American Physicians and Surgeons Educational Foundation is a national organization that co-sponsors conferences and funds scholarships for attendance by medical students and residents.
Read Full Complaint: https://aapsonline.org/judicial/aapsedfnd-v-abim-abog-abfm-dhs-7-12-2022.pdf
_______________________________
The Time for Silence is Over
A unified pushback against the globalist agenda
It's finally here, the Global Walkout begins September 4th at 8pm London time and continue every weeks. Next step 4th June 2023.
One step at a time, hand in hand, we are walking out from the globalist society they are trying to enslave us into
ANYONE can participate
ANYWHERE in the world
JOIN or read about it here – https://globalwalkout.com
https://www.reignitefreedom.com/
The third step is to unsubscribe from all mainstream media outlets. Delete the apps from your phone, laptop, and tablet and unfollow all of their social media and YouTube channels. Try to avoid mainstream media for at least one week, even if the headline is intriguing.
In the same time why not removing all the big tech tracking/spying/social credit system around you: (Youtube, Facebook, Instagram, Twitter, Tik Tok, Google, Apple, Microsoft, Whatsapp, Zoom, Linkedln, Snapchat, Tumblr, Pinterest, Reddit, Myspace, etc.)
The fourth step of the global walkout is to move as many accounts as you can to a union or local bank.
https://community.covidvaccineinjuries.com/compilation-peer-reviewed-medical-papers-of-covid-vaccine-injuries/
If you like our work please consider to donate :
_______________________________
If you are looking for solutions (lawyer, form, gathering, action, antidote, treatments, maybe this could help you:
HERE
If you want to fight back better:
https://childrenshealthdefense.org/child-health-topics/health-freedom/defender-days-sticker-gallery/
Find the others: www.freedomcells.org
Spike Protein Protocol
Glutathione (most important for body detoxification) or better
NAC = N-Acetyl-Cysteine 600-750mg (causes the body to produce glutathione itself)
Zinc
Astaxantin 5mg (also improves vision)
Quercetin
vitamin D3
Milk thistle (also liver and stomach protection)
Melatonin 1mg to 10mg (against 5G)
Alternatively CDS/CDL and zeolite
Dr. Zelenko's Protocol contains Ivermectin, Hydroxychloroquine (HCQ), Zinc, Vitamin D3, and Quercetin.
https://rightsfreedoms.wordpress.com/2021/09/13/summary-of-the-spike-protein-protocol-protection-against-spike-protein-and-vaccine-shedding-contagion-from-vaccinated-persons/
How to find the truth :
Search engine: https://presearch.org/, https://search.brave.com/, Searx (choose the server that you want) or https://metager.org/
Videos: www.odysee.com
www.bitchute.com
www.brandnewtube.com

Facebook style: www.gab.com or https://www.minds.com/
INTELLIGENCE ISN'T KNOWING EVERYTHING, IT'S THE ABILITY TO CHALLENGE EVERYTHING YOU KNOW