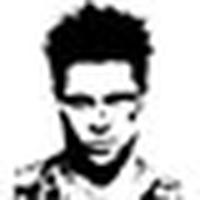 BY TYLER DURDEN
MONDAY, JUN 20, 2022
Authored by Zachary Stieber via The Epoch Times (emphasis ours),
A non-peer-reviewed study that U.S. government scientists cited in asserting COVID-19 is a leading cause of death for children is being updated after inaccuracies were detected.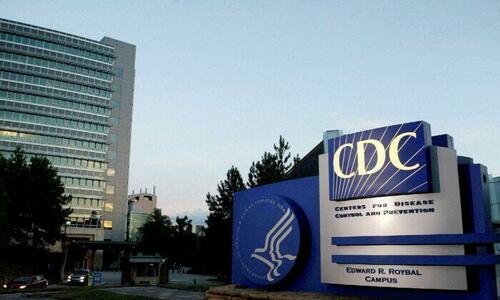 The preprint paper, published in May, says that COVID-19 has been the fifth-leading cause of death during the pandemic for children aged 1 to 5. The authors, primarily British scientists, also concluded that COVID-19 has been a top cause of death for all children.
"Our findings underscore the importance of continued vaccination campaigns for [children ≥5 years] in the US and for effective Covid-19 vaccines for under 5 year olds," they wrote.
But the paper has flaws, Seth Flaxman, a professor in Oxford University's Department of Computer Science, and one of the authors, acknowledged on Twitter on June 19.
"We have received some feedback and criticism along several dimensions. We are planning to update the preprint to take into account some of this feedback," he said.
The study was cited in three separate presentations across two meetings during the week of June 12 as government officials and expert advisers weighed whether to authorize and recommend vaccines for young children.
Dr. Katherine Fleming-Dutra, a CDC official, twice cited the study while presenting data on how COVID-19 has affected children while speaking to government advisory panels.
"COVID-19 was a leading cause of death among children and adolescents during the pandemic. Previously, we showed data to ACIP that during 2020 COVID-19 was the 11th cause of death among children ages five through 11 years. But this has changed over the course of the pandemic. And looking at data through April 2022, COVID-19 now ranks as the fourth and fifth causes of death among children zero through 19 years of age," Fleming-Dutra said on June 17 while speaking to the Advisory Committee on Immunization Practices (ACIP), which advises the CDC.
Dr. Matthew Daley, who chairs the CDC panel's COVID-19 vaccines work group, also cited the study during the meeting, and Dr. Sara Oliver, a CDC official, cited it multiple times the following day.
Indicating that COVID-19 was such a major cause of death among children had an impact on experts.
The statistics were "showing that this is not a minor illness in children," Dr. Katherine Poehling, one of the panelists, said.
The slides and numbers were also disseminated widely on social media by influential people in the medical field, including Dr. Nirav Shah, director of the Maine CDC.
"Here's the bottom line: #COVID19 is a leading cause of death among children 1-4 years of age," Shah wrote in one post. "We can now re-write that table because of vaccines."
But the statistics weren't accurate. According to emails reviewed by The Epoch Times, the misinformation came from Flaxman and his co-authors not being aware of how COVID-19 deaths are listed in the United States.
The CDC's National Center for Health Statistics, the source for the paper, separates deaths with COVID-19 as the underlying cause from deaths as a contributing, but not the, cause.
The paper said that only deaths where COVID-19 was "the underlying cause of death" were counted. But the authors listed 1,433 deaths among those aged 0 to 19. There were actually just 1,088 deaths, according to an Epoch Times review of the data in a CDC database called WONDER.
According to the emails, Flaxman did not know that WONDER had data for 2021 and 2022.
The study will be updated "primarily by focusing on Covid as an underlying cause of death using CDC WONDER Provisional Mortality Statistics," Flaxman said on Twitter.
Flaxman did not respond to a query and the preprint website includes no indication that an update is pending.
Fleming-Dutra, Daley, and the CDC did not respond to requests for comment. Oliver could not be reached.
The FDA on June 17 authorized the Pfizer and Moderna COVID-19 vaccines for children as young as 6 months old, and the CDC the following day recommended the vaccines for virtually all toddlers and babies.
Even if the data were correct, the slides used the cumulative death toll against a single-year count for other causes of death. The numbers for non-COVID causes, such as assaults and heart diseases, were taken from 2019 from WONDER.
Kelley Krohnert, a Georgia resident who detected the issues and alerted Flaxman, said that she was appalled that the CDC would use a preprint paper without vetting it, and that the cumulative data was used against an annual number for other causes.
"The pre-print includes both cumulative and annualized rankings for Covid, but the CDC chose the more inflammatory of the two rankings. These were very obvious errors with the pre-print that even a cursory review should have identified. It was simple to check their sources and recreate their work to see the flaws," Krohnert, who has identified other major problems with data in the past, told The Epoch Times in an email.
"I absolutely think the CDC should issue a correction, but I don't expect they will," she said.
Read more here…
https://www.theepochtimes.com/study-cdc-cited-in-arguing-for-covid-19-vaccines-for-babies-being-updated_4545448.html
_______________________________
The Time for Silence is Over
A unified pushback against the globalist agenda
It's finally here, the Global Walkout begins September 4th at 8pm London time and continue every weeks. Next step 4th June 2023.
One step at a time, hand in hand, we are walking out from the globalist society they are trying to enslave us into
ANYONE can participate
ANYWHERE in the world
JOIN or read about it here – https://globalwalkout.com
https://www.reignitefreedom.com/
The third step is to unsubscribe from all mainstream media outlets. Delete the apps from your phone, laptop, and tablet and unfollow all of their social media and YouTube channels. Try to avoid mainstream media for at least one week, even if the headline is intriguing.
In the same time why not removing all the big tech tracking/spying/social credit system around you: (Youtube, Facebook, Instagram, Twitter, Tik Tok, Google, Apple, Microsoft, Whatsapp, Zoom, Linkedln, Snapchat, Tumblr, Pinterest, Reddit, Myspace, etc.)
The fourth step of the global walkout is to move as many accounts as you can to a union or local bank.
https://community.covidvaccineinjuries.com/compilation-peer-reviewed-medical-papers-of-covid-vaccine-injuries/
If you like our work please consider to donate :
_______________________________
If you are looking for solutions (lawyer, form, gathering, action, antidote, treatments, maybe this could help you:
HERE
If you want to fight back better:
https://childrenshealthdefense.org/child-health-topics/health-freedom/defender-days-sticker-gallery/
Find the others: www.freedomcells.org
Spike Protein Protocol
Glutathione (most important for body detoxification) or better
NAC = N-Acetyl-Cysteine 600-750mg (causes the body to produce glutathione itself)
Zinc
Astaxantin 5mg (also improves vision)
Quercetin
vitamin D3
Milk thistle (also liver and stomach protection)
Melatonin 1mg to 10mg (against 5G)
Alternatively CDS/CDL and zeolite
Dr. Zelenko's Protocol contains Ivermectin, Hydroxychloroquine (HCQ), Zinc, Vitamin D3, and Quercetin.
https://rightsfreedoms.wordpress.com/2021/09/13/summary-of-the-spike-protein-protocol-protection-against-spike-protein-and-vaccine-shedding-contagion-from-vaccinated-persons/
How to find the truth :
Search engine: https://presearch.org/, https://search.brave.com/, Searx (choose the server that you want) or https://metager.org/
Videos: www.odysee.com
www.bitchute.com
www.brandnewtube.com

Facebook style: www.gab.com or https://www.minds.com/
INTELLIGENCE ISN'T KNOWING EVERYTHING, IT'S THE ABILITY TO CHALLENGE EVERYTHING YOU KNOW