The data was clear in January that the vaccines were unsafe. How come nobody at the CDC or FDA noticed? They ignored all attempts to alert them. If you have proof of corruption by insiders, let's talk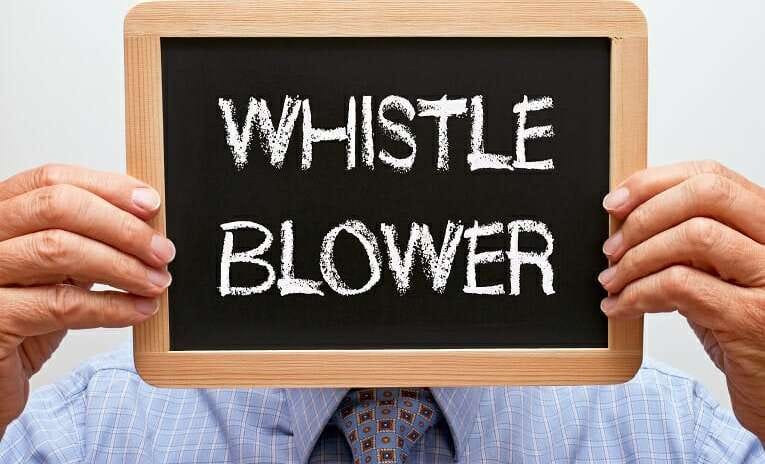 I wrote an article earlier on how the safety signals in VAERS were flashing red back in January 2021. Yet nobody at the CDC or FDA said anything even though they were watching VAERS like a hawk (as the FDA's Steven A. Anderson admitted on video).
It's simply impossible not to see the safety signals if they aren't corrupt or incompetent.
Since everyone in authority says these organizations are competent, then there is only one alternative left: they are corrupt.
I am willing to pay up to $1M for information that I can give to the DOJ and state attorney generals to bring criminal charges against these people.
You don't have to reveal your identity. All you need to do is supply information that we can authenticate that shows the corruption for how all the safety signals were ignored. You can keep your job at the CDC or FDA. Nobody has to know.
You can contact me at stevekirsch-request@protonmail.com and put WHISTLEBLOWER in caps in the subject line of your message and put in the body what evidence you have, why the evidence is credible, and we can go from there.
Armed with this information, we'll also see whether any members of Congress call for an investigation. This will allow us to identify corrupt members of Congress.
Note to members of DHS: By seeking this information, I am not a "domestic terrorist" since my goal is to expose corruption to restore faith in government institutions.
Here is a complete list of members of Congress who agree that the CDC must be either incompetent or corrupt:
< this space intentionally left blank>
_______________________________
The Time for Silence is Over
A unified pushback against the globalist agenda
It's finally here, the Global Walkout begins September 4th at 8pm London time and continue every weeks. Next step january 29th.
One step at a time, hand in hand, we are walking out from the globalist society they are trying to enslave us into
ANYONE can participate
ANYWHERE in the world
JOIN or read about it here – https://globalwalkout.com
https://www.reignitefreedom.com/
The third step is to unsubscribe from all mainstream media outlets. Delete the apps from your phone, laptop, and tablet and unfollow all of their social media and YouTube channels. Try to avoid mainstream media for at least one week, even if the headline is intriguing.
In the same time why not removing all the big tech tracking/spying/social credit system around you: (Youtube, Facebook, Instagram, Twitter, Tik Tok, Google, Apple, Microsoft, Whatsapp, Zoom, Linkedln, Snapchat, Tumblr, Pinterest, Reddit, Myspace, etc.)
The fourth step of the global walkout is to move as many accounts as you can to a union or local bank.
If you like our work please consider to donate :
_______________________________
If you are looking for solutions (lawyer, form, gathering, action, antidote, treatments, maybe this could help you:
HERE
If you want to fight back better:
https://childrenshealthdefense.org/child-health-topics/health-freedom/defender-days-sticker-gallery/
Find the others: www.freedomcells.org
Spike Protein Protocol
Glutathione (most important for body detoxification) or better
NAC = N-Acetyl-Cysteine 600-750mg (causes the body to produce glutathione itself)
Zinc
Astaxantin 5mg (also improves vision)
Quercetin
vitamin D3
Milk thistle (also liver and stomach protection)
Melatonin 1mg to 10mg (against 5G)
Alternatively CDS/CDL and zeolite
Dr. Zelenko's Protocol contains Ivermectin, Hydroxychloroquine (HCQ), Zinc, Vitamin D3, and Quercetin.
https://rightsfreedoms.wordpress.com/2021/09/13/summary-of-the-spike-protein-protocol-protection-against-spike-protein-and-vaccine-shedding-contagion-from-vaccinated-persons/
How to find the truth :
Search engine: https://presearch.org/, https://search.brave.com/, Searx (choose the server that you want) or https://metager.org/
Videos: www.odysee.com
www.bitchute.com
www.brandnewtube.com

Facebook style: www.gab.com or https://www.minds.com/
INTELLIGENCE ISN'T KNOWING EVERYTHING, IT'S THE ABILITY TO CHALLENGE EVERYTHING YOU KNOW