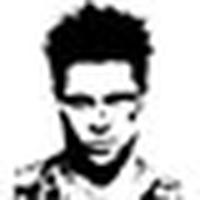 by Tyler Durden
Thursday, Feb 17, 2022 – 08:30 AM
Authored by Paul Joseph Watson via Summit News,
Austria's best-selling newspaper says the government's introduction of a mandatory vaccination policy has had no discernible impact on jab uptake in the nation's capital and could have even caused a drop-off.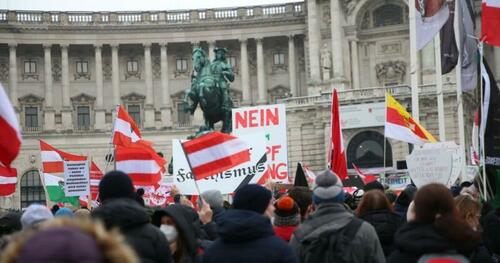 Since the compulsory jab mandate came into force on February 5, Kronen Zeitung reports that the law actually caused a reduction in the number of people being vaccinated.
"There is no mandatory vaccination effect – and if there is, then rather in the other direction," the newspaper reported.
There was a significant reduction in the number of people getting vaccinated on February 6, one day after the mandate was imposed, a trend that was also noted on February 12.
"All in all, the Austrian instruments relating to measures and vaccination do not result in a well-rounded strategy and have no recognizable goal," the the office of City Councilor for Health Peter Hacker told Kronen Zeitung. "That is why no run on vaccinations is to be expected in the coming days and weeks."
While the mandate failed to boost vaccination rates, it did succeed as prompting Canadian trucker-style protests in Austria.
As we highlighted last week, enforcement of the jab mandate is nothing less than draconian.
Citizens are being stopped randomly in the street and pulled over in their vehicles and forced to comply with vaccine status checks by police.
As we previously reported, authorities the Austrian government announced they would hire people to "hunt down vaccine refusers."
Austrians who don't get vaccinated face fines of up to €7,200 ($8,000) for non-compliance, and those who refuse to pay would also face a 12 month jail sentence.
Days after imposing a lockdown in November that only applied to the unvaccinated, Austria hit a new COVID case record.
https://www.zerohedge.com/political/forced-vaccination-policy-austria-has-no-impact-jab-uptake
_______________________________
The Time for Silence is Over
A unified pushback against the globalist agenda
It's finally here, the Global Walkout begins September 4th at 8pm London time and continue every weeks. Next step 4th June 2023.
One step at a time, hand in hand, we are walking out from the globalist society they are trying to enslave us into
ANYONE can participate
ANYWHERE in the world
JOIN or read about it here – https://globalwalkout.com
https://www.reignitefreedom.com/
The third step is to unsubscribe from all mainstream media outlets. Delete the apps from your phone, laptop, and tablet and unfollow all of their social media and YouTube channels. Try to avoid mainstream media for at least one week, even if the headline is intriguing.
In the same time why not removing all the big tech tracking/spying/social credit system around you: (Youtube, Facebook, Instagram, Twitter, Tik Tok, Google, Apple, Microsoft, Whatsapp, Zoom, Linkedln, Snapchat, Tumblr, Pinterest, Reddit, Myspace, etc.)
The fourth step of the global walkout is to move as many accounts as you can to a union or local bank.
https://community.covidvaccineinjuries.com/compilation-peer-reviewed-medical-papers-of-covid-vaccine-injuries/
If you like our work please consider to donate :
_______________________________
If you are looking for solutions (lawyer, form, gathering, action, antidote, treatments, maybe this could help you:
HERE
If you want to fight back better:
https://childrenshealthdefense.org/child-health-topics/health-freedom/defender-days-sticker-gallery/
Find the others: www.freedomcells.org
Spike Protein Protocol
Glutathione (most important for body detoxification) or better
NAC = N-Acetyl-Cysteine 600-750mg (causes the body to produce glutathione itself)
Zinc
Astaxantin 5mg (also improves vision)
Quercetin
vitamin D3
Milk thistle (also liver and stomach protection)
Melatonin 1mg to 10mg (against 5G)
Alternatively CDS/CDL and zeolite
Dr. Zelenko's Protocol contains Ivermectin, Hydroxychloroquine (HCQ), Zinc, Vitamin D3, and Quercetin.
https://rightsfreedoms.wordpress.com/2021/09/13/summary-of-the-spike-protein-protocol-protection-against-spike-protein-and-vaccine-shedding-contagion-from-vaccinated-persons/
How to find the truth :
Search engine: https://presearch.org/, https://search.brave.com/, Searx (choose the server that you want) or https://metager.org/
Videos: www.odysee.com
www.bitchute.com
www.brandnewtube.com

Facebook style: www.gab.com or https://www.minds.com/
INTELLIGENCE ISN'T KNOWING EVERYTHING, IT'S THE ABILITY TO CHALLENGE EVERYTHING YOU KNOW