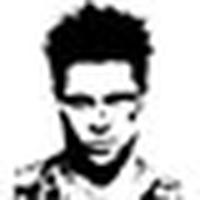 BY TYLER DURDEN
WEDNESDAY, FEB 09, 2022 – 12:43 PM
Authored by Paul Joseph Watson via Summit News,
Sweden, a country which never imposed significant lockdown measures, has officially declared that the COVID-19 pandemic is "over" and announced that it will be lifting all remaining restrictions.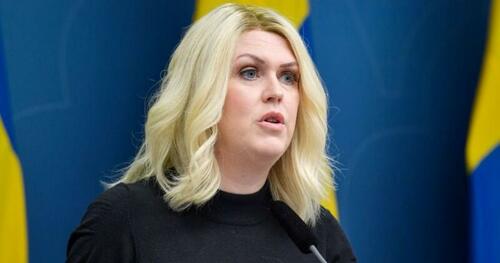 "As we know this pandemic, I would say it's over," Minister of Health Lena Hallengren told Dagens Nyheter. "It's not over, but as we know it in terms of quick changes and restrictions it is."
According to Reuters, these comments were as close as possible to the country "effectively declaring the pandemic over."
From today, bars and restaurants are allowed to stay open beyond 11pm again and there are no limits on guest numbers.
Attendance limits for indoor venues and vaccine passports, which were temporarily introduced in response to the Omicron variant, have both been scrapped.
Most testing rules for COVID-19 have also been abolished.
Sweden being the first country to declare the pandemic a done deal will be sure to infuriate lockdown fanatics and mask zealots.
Despite being on the receiving end of an intense backlash, the country's approach of refusing to impose harsh lockdown restrictions has been completely vindicated.
Unlike other Europeans countries such as France and Spain which imposed draconian lockdown rules, Sweden's COVID-19 death rate is comparatively better and the country is exiting the pandemic while other nations are refusing to lift restrictions for at least months more.
The Scandinavian country did not enforce strict mask mandates, with senior epidemiologist Anders Tengell asserting that face coverings were in fact "dangerous" because they provided a false sense of security while failing to stop the spread of the virus.
As we highlighted in October 2020, Sweden again refused to follow other European countries by re-imposing lockdown rules, arguing that those beset by loneliness and misery of being isolated had suffered enough.
Congratulations, Sweden.
https://www.zerohedge.com/covid-19/sweden-declares-pandemic-be-over
If you like our work please consider to donate:
_______________________________
The Time for Silence is Over
A unified pushback against the globalist agenda
It's finally here, the Global Walkout begins September 4th at 8pm London time and continue every weeks. Next step 4th June 2023.
One step at a time, hand in hand, we are walking out from the globalist society they are trying to enslave us into
ANYONE can participate
ANYWHERE in the world
JOIN or read about it here – https://globalwalkout.com
https://www.reignitefreedom.com/
The third step is to unsubscribe from all mainstream media outlets. Delete the apps from your phone, laptop, and tablet and unfollow all of their social media and YouTube channels. Try to avoid mainstream media for at least one week, even if the headline is intriguing.
In the same time why not removing all the big tech tracking/spying/social credit system around you: (Youtube, Facebook, Instagram, Twitter, Tik Tok, Google, Apple, Microsoft, Whatsapp, Zoom, Linkedln, Snapchat, Tumblr, Pinterest, Reddit, Myspace, etc.)
The fourth step of the global walkout is to move as many accounts as you can to a union or local bank.
https://community.covidvaccineinjuries.com/compilation-peer-reviewed-medical-papers-of-covid-vaccine-injuries/
If you like our work please consider to donate :
_______________________________
If you are looking for solutions (lawyer, form, gathering, action, antidote, treatments, maybe this could help you:
HERE
If you want to fight back better:
https://childrenshealthdefense.org/child-health-topics/health-freedom/defender-days-sticker-gallery/
Find the others: www.freedomcells.org
Spike Protein Protocol
Glutathione (most important for body detoxification) or better
NAC = N-Acetyl-Cysteine 600-750mg (causes the body to produce glutathione itself)
Zinc
Astaxantin 5mg (also improves vision)
Quercetin
vitamin D3
Milk thistle (also liver and stomach protection)
Melatonin 1mg to 10mg (against 5G)
Alternatively CDS/CDL and zeolite
Dr. Zelenko's Protocol contains Ivermectin, Hydroxychloroquine (HCQ), Zinc, Vitamin D3, and Quercetin.
https://rightsfreedoms.wordpress.com/2021/09/13/summary-of-the-spike-protein-protocol-protection-against-spike-protein-and-vaccine-shedding-contagion-from-vaccinated-persons/
How to find the truth :
Search engine: https://presearch.org/, https://search.brave.com/, Searx (choose the server that you want) or https://metager.org/
Videos: www.odysee.com
www.bitchute.com
www.brandnewtube.com

Facebook style: www.gab.com or https://www.minds.com/
INTELLIGENCE ISN'T KNOWING EVERYTHING, IT'S THE ABILITY TO CHALLENGE EVERYTHING YOU KNOW