By Will Jones  /  19 January 2022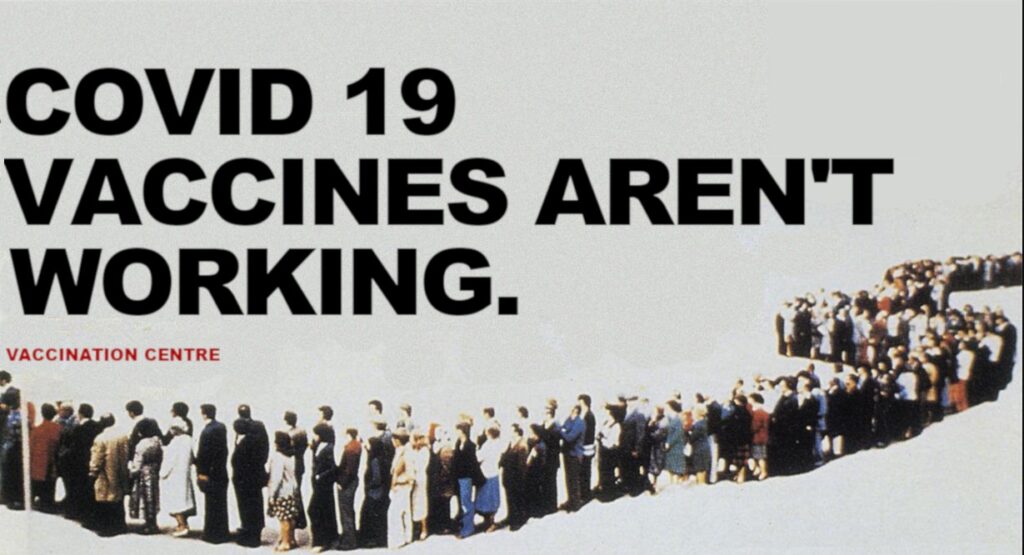 As the deadline for the NHS vaccine mandate approaches and worries about staff shortages and unfair treatment rise, a leaked document from the Department of Health and Social Care (DHSC) issues ministers with a stark warning, saying the new evidence on Omicron – showing vaccine effectiveness dropping to zero – casts doubts over the new law's "rationality" and "proportionality". The Guardian has the story.
Two jabs will become compulsory for frontline NHS staff from April 1st after MPs voted on the legislation last month.

But the document, drawn up by Department of Health and Social Care (DHSC) officials and seen by the Guardian, said the evidence base on which MPs voted "has changed", creating a higher chance of objections and judicial review.

The effectiveness of only two vaccine doses against Omicron, and the lower likelihood of hospitalisations from the milder variant, are cited.

More than 70,000 NHS staff – 4.9% – could remain unvaccinated by April 1st, the document says. NHS trusts in England are preparing to start sending dismissal letters from February 3rd to any member of staff who has not had their first dose by then.

Amid significant pressures on the NHS, last week groups including the Royal College of Nursing urged Sajid Javid, the Health Secretary, to delay the legislation, known as "vaccination as a condition of deployment" (VCOD2). An earlier VCOD1 rule applied to care workers and came into force on November 11th.

On Tuesday the Royal College of Nursing said the leaked memo should prompt ministers to call a halt to the imposition of compulsory jabs, which it called "reckless". …

The document prepared by DHSC officials noted that two vaccine doses provide up to 32% effectiveness against Omicron infection, which wanes to in effective zero 20 weeks later.

At the time the policy was developed, two-dose effectiveness against infection with the Delta variant was substantially higher – 65% with Oxford/AstraZeneca and 80% with Pfizer/BioNTech, the DHSC memo said.

Booster jabs have since been shown to be highly effective but are not part of the law for NHS workers.
The article quotes from the memo itself:
While Omicron is more transmissible there appears to be a substantially lower risk of hospitalisation and mortality for those vaccinated vs Delta. The low VE [vaccine effectiveness] against infection (and consequently effect on transmission) plus the lower risk posed by Omicron brings into question both the rationality of the VCOD2 policy and its proportionality and makes the case for vaccination requirement weaker than when [ministers] decided on the policy.

The evidence base on which MPs voted on VCOD2 has now changed and we may see more objections from MPs, increased media interest and higher likelihood of judicial review.
It adds that work is under way with the UKHSA "to pull together evidence" for Javid to advise on "appropriate next steps" on the policy and "the inclusion of boosters".
The article notes that hospital bosses have voiced rising concerns that they "may have to close entire units and send patients elsewhere for treatment because the enforced dismissal of unvaccinated staff means they cannot run safely", with particular concern about maternity units owing to a shortage of 2,500 midwives already.
However, despite the leaked memo a DHSC spokesman has dismissed any prospect of a delay.
Health and social care workers look after the most vulnerable people in society, who could face serious health consequences if exposed to the virus. Ensuring staff are vaccinated is the right thing to do to protect patients and those in care. The vast majority of NHS staff have had the vaccine which is our best defence against COVID-19.
Worth reading in full.
_______________________________
The Time for Silence is Over
A unified pushback against the globalist agenda
It's finally here, the Global Walkout begins September 4th at 8pm London time and continue every weeks. Next step 4th June 2023.
One step at a time, hand in hand, we are walking out from the globalist society they are trying to enslave us into
ANYONE can participate
ANYWHERE in the world
JOIN or read about it here – https://globalwalkout.com
https://www.reignitefreedom.com/
The third step is to unsubscribe from all mainstream media outlets. Delete the apps from your phone, laptop, and tablet and unfollow all of their social media and YouTube channels. Try to avoid mainstream media for at least one week, even if the headline is intriguing.
In the same time why not removing all the big tech tracking/spying/social credit system around you: (Youtube, Facebook, Instagram, Twitter, Tik Tok, Google, Apple, Microsoft, Whatsapp, Zoom, Linkedln, Snapchat, Tumblr, Pinterest, Reddit, Myspace, etc.)
The fourth step of the global walkout is to move as many accounts as you can to a union or local bank.
https://community.covidvaccineinjuries.com/compilation-peer-reviewed-medical-papers-of-covid-vaccine-injuries/
If you like our work please consider to donate :
_______________________________
If you are looking for solutions (lawyer, form, gathering, action, antidote, treatments, maybe this could help you:
HERE
If you want to fight back better:
https://childrenshealthdefense.org/child-health-topics/health-freedom/defender-days-sticker-gallery/
Find the others: www.freedomcells.org
Spike Protein Protocol
Glutathione (most important for body detoxification) or better
NAC = N-Acetyl-Cysteine 600-750mg (causes the body to produce glutathione itself)
Zinc
Astaxantin 5mg (also improves vision)
Quercetin
vitamin D3
Milk thistle (also liver and stomach protection)
Melatonin 1mg to 10mg (against 5G)
Alternatively CDS/CDL and zeolite
Dr. Zelenko's Protocol contains Ivermectin, Hydroxychloroquine (HCQ), Zinc, Vitamin D3, and Quercetin.
https://rightsfreedoms.wordpress.com/2021/09/13/summary-of-the-spike-protein-protocol-protection-against-spike-protein-and-vaccine-shedding-contagion-from-vaccinated-persons/
How to find the truth :
Search engine: https://presearch.org/, https://search.brave.com/, Searx (choose the server that you want) or https://metager.org/
Videos: www.odysee.com
www.bitchute.com
www.brandnewtube.com

Facebook style: www.gab.com or https://www.minds.com/
INTELLIGENCE ISN'T KNOWING EVERYTHING, IT'S THE ABILITY TO CHALLENGE EVERYTHING YOU KNOW