Highest state sees 65 percent increase in prime-age mortality, only 36 percent attributed to COVID-19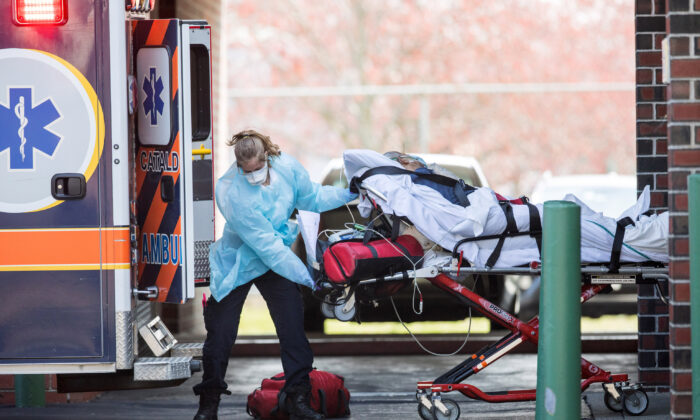 January 12, 2022
Deaths among people aged 18 to 49 increased more than 40 percent in the 12 months ending October 2021 compared to the same period in 2018–2019, before the COVID-19 pandemic, according to an analysis of death certificate data from the Centers for Disease Control and Prevention (CDC) by The Epoch Times.
The agency doesn't yet have full 2021 numbers, as death certificate data trickles in with a lag of one to eight weeks or more.
The increase was notable across the country and in no state was COVID reported in more than 60 percent of the excess deaths. Some states experienced much steeper hikes than others.
Nevada was the worst with a 65 percent prime-age mortality surge of which only 36 percent was attributed to COVID. Texas was second with a 61 percent jump of which 58 percent was attributed to COVID. Arizona and Tennessee recorded 57 percent increases with 37 percent and 33 percent attributed to COVID respectively. Not far behind was California at 55 percent and 42 percent attributed to COVID as well as New Mexico (52 percent, 33 percent), Florida (51 percent, 48 percent), and Louisiana (51 percent, 32 percent).
On the other side of the spectrum was New Hampshire with no mortality increase and no COVID deaths in this age group and Delaware with a 10 percent mortality increase, zero attributed to COVID. Massachusetts had only a 13 percent spike with 24 percent of it attributed to COVID and Maryland had a 16 percent jump, 42 percent attributed to COVID. Close behind were Connecticut, Hawaii, and New Jersey with 17 percent increases (23 percent, 45 percent, 58 percent attributed to COVID respectively).
CDC data on the exact causes of those excess deaths aren't yet available for 2021, aside from those involving COVID, pneumonia, and influenza. There were close to 6,000 excess pneumonia deaths that didn't involve COVID-19 in the 18–49 age group in the 12 months ending October 2021. Influenza was only involved in 50 deaths in this age group, down from 550 in the same period pre-pandemic. The flu death count didn't exclude those that also involved COVID or pneumonia, the CDC noted.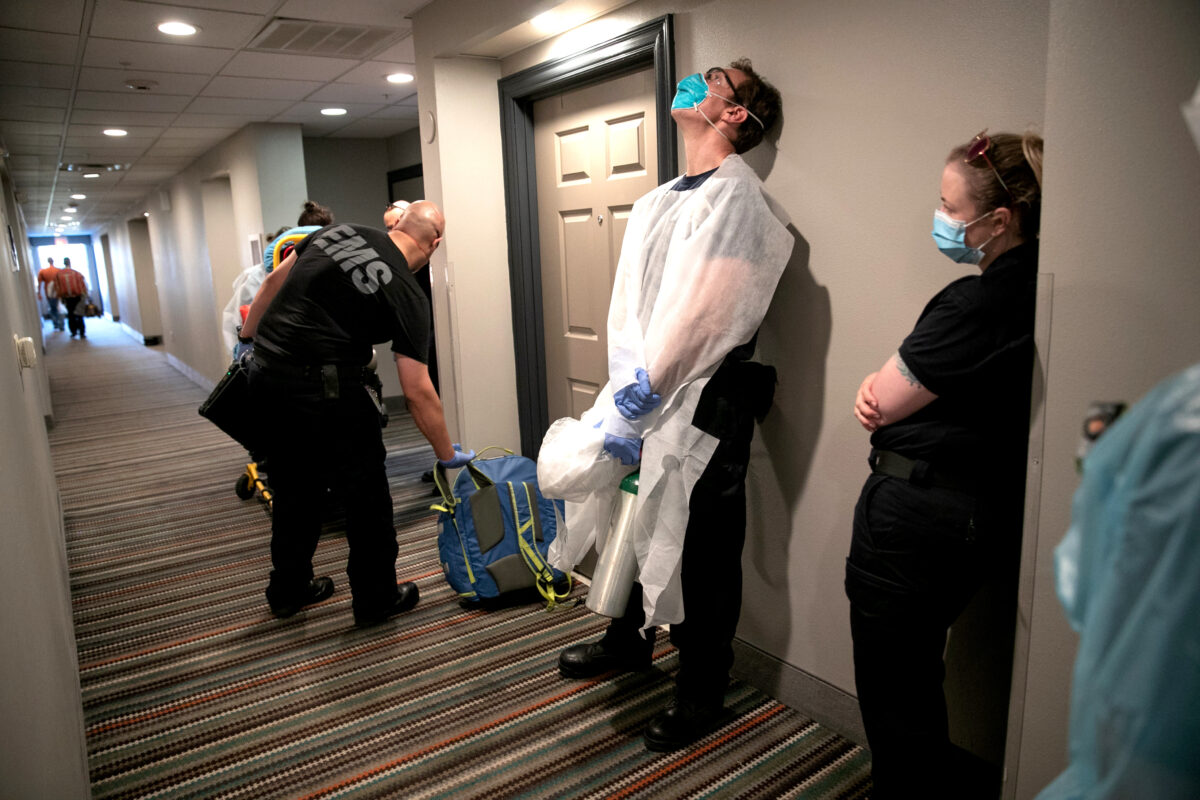 It's not clear why the mortality spike seemed to exhibit a geographical trend. Overall, a part of the surge could be likely blamed on drug overdoses, which increased to more than 101,000 in the 12 months ending June 2021 from about 72,000 in 2019, the CDC estimated. About two-thirds of those deaths involved synthetic opioids including fentanyl that are often smuggled to the United States from China through Mexico.
For those ages 50 to 84, mortality went up more than 27 percent, representing more than 470,000 excess deaths. Almost four out of five of the deaths had COVID marked on the death certificate as the cause or a contributing factor.
For those 85 or older, mortality increased about 12 percent with more than 100,000 excess deaths. With more than 130,000 COVID-related deaths in this group, the data indicates that these seniors were less likely to die of a non-COVID-related cause from November 2020 to October 2021 than during the same period of 2018–2019.

Comparing 2020 to 2019, mortality increased some 24 percent for those 18–49, with less than a third of those excess deaths involving COVID. For those 50–84, it increased less than 20 percent, with over 70 percent of that involving COVID. For those even older, mortality jumped about 16 percent, with nearly 90 percent of that involving COVID.
For those under 18, mortality decreased about 0.4 percent in 2020 compared to 2019. In the 12 months ending October 2021, it fell some 3.3 percent compared to the same period in 2018–2019.
https://www.theepochtimes.com/northeast-fares-best-amid-2021-prime-age-mortality-spike_4208797.html
_______________________________
A unified pushback against the globalist agenda
It's finally here, the Global Walkout begins September 4th at 8pm London time and continue every weeks. Next step october 2nd.
One step at a time, hand in hand, we are walking out from the globalist society they are trying to enslave us into
ANYONE can participate
ANYWHERE in the world
JOIN or read about it here – https://globalwalkout.com
https://www.reignitefreedom.com/
The third step is to unsubscribe from all mainstream media outlets. Delete the apps from your phone, laptop, and tablet and unfollow all of their social media and YouTube channels. Try to avoid mainstream media for at least one week, even if the headline is intriguing.
In the same time why not removing all the big tech tracking/spying/social credit system around you: (Youtube, Facebook, Instagram, Twitter, Tik Tok, Google, Apple, Microsoft, Whatsapp, Zoom, Linkedln, Snapchat, Tumblr, Pinterest, Reddit, Myspace, etc.)
The fourth step of the global walkout is to move as many accounts as you can to a union or local bank.
If you like our work please consider to donate :
_______________________________
If you are looking for solutions (lawyer, form, gathering, action, antidote, treatments, maybe this could help you:
HERE
If you want to fight back better:
https://childrenshealthdefense.org/child-health-topics/health-freedom/defender-days-sticker-gallery/
Find the others: www.freedomcells.org
Spike Protein Protocol
Glutathione (most important for body detoxification) or better
NAC = N-Acetyl-Cysteine 600-750mg (causes the body to produce glutathione itself)
Zinc
Astaxantin 5mg (also improves vision)
Quercetin
vitamin D3
Milk thistle (also liver and stomach protection)
Melatonin 1mg to 10mg (against 5G)
Alternatively CDS/CDL and zeolite
Dr. Zelenko's Protocol contains Ivermectin, Hydroxychloroquine (HCQ), Zinc, Vitamin D3, and Quercetin.
https://rightsfreedoms.wordpress.com/2021/09/13/summary-of-the-spike-protein-protocol-protection-against-spike-protein-and-vaccine-shedding-contagion-from-vaccinated-persons/
How to find the truth :
Search engine: https://metager.org/ https://presearch.org/ or https://search.brave.com/
Videos: www.brandnewtube.com
www.odysee.com
www.bitchute.com
Facebook style: www.gab.com