1 December 2021
1 December 2021 • 5:04pm https://cf-particle-html.eip.telegraph.co.uk/ebb1ac10-2165-4595-a6b5-f89d44c01236.html?i=0&ref=https%3A%2F%2Fwww.telegraph.co.uk%2Fglobal-health%2Fscience-and-disease%2Fcovid-news-cases-deaths-booster-jab-coronavirus-omicron%2F&channel=globalhealth&id=ebb1ac10-2165-4595-a6b5-f89d44c01236&isapp=false&isregistered=false&issubscribed=false&truncated=false&lt=false
The omicron coronavirus variant has now been found in 23 countries in almost all regions of the world, according to the World Health Organization.
It has been detected in five out of nine South African provinces and accounted for 74 per cent of the country's virus genomes sequenced in November, data from South Africa's National Institute for Communicable Diseases found.
The WHO said that more data on omicron's transmissibility is expected in days, rather than weeks.
When asked about the UK's decision to give Covid-19 booster doses to all adults in the coming months, Dr Mike Ryan, the WHO's head of emergencies department, said it was a "luxurious position" to be in while other countries do not have enough vaccines to protect even their most vulnerable.
The UK Health Security Agency has identified nine further cases of omicron in England, in addition to the previous 13 confirmed cases. A further case has been identified in Scotland, bringing its total to 10.
Good evening
That's a wrap on today's live blog, the main stories from this afternoon were:
The US and Europe moved to tighten borders to travellers
Portugal, with one of the world's highest vaccination rates, said it will re-tighten Covid curbs at Christmas if needed
The WHO says more data on omicron's transmissibility is expected in days, rather than weeks
At-risk children should be considered for priority vaccines, the ECDC said
A further nine cases of omicron were confirmed in England, and one case in Scotland
Plans for vaccine passports to expire six months after the second jab threaten to throw Germany into chaos
Omicron accounted for 74pc of South Africa's virus genomes sequenced in November
The omicron variant has been detected in five out of nine South African provinces and accounted for 74 per cent of the virus genomes sequenced in November, data from the country's National Institute for Communicable Diseases showed on Wednesday.
Covid already a crisis regardless of omicron, WHO says
The WHO stressed that Covid-19 is already a crisis, regardless of the emergence of omicron.
"Certainly we are dealing with a crisis now," said Dr Mike Ryan, head of the organisation's emergencies department. "And that crisis is in Europe. And it is being driven by the delta variant."
He said governments should look to their own epidemiological situations ahead of the upcoming festive period.
When asked about the UK's decision to give Covid-19 booster doses to all adults in the coming months, Dr Ryan said it was a "luxurious position" to be in while other countries do not have enough vaccine to even protect their most vulnerable.
He added: "Right now, there is no evidence that I'm aware of that would suggest that boosting the entire population would necessarily provide any greater population for otherwise healthy individuals against hospitalisation and death."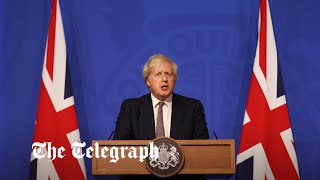 Dr Soumya Swaminathan, the WHO's chief scientist, said the goal ought to be to protect those around the world who currently have not had access to any Covid-19 jabs.
Meanwhile, the Covid-19 technical lead, Dr Maria Van Kerkhove, said it was "certainly a worry" that scientists may be dissuaded from revealing new information about variants after seeing what has happened to southern Africa.
Following the news about the omicron variant from South Africa and Botswana, many countries have moved to bring in travel bans or quarantines for travellers from a number of African countries.
Dr Van Kerkhove said she hoped that it would not put the teams off.
"We rely on this information," she said, stressing that the world is "very much in the middle of this pandemic."
Portugal will re-tighten Covid curbs at Christmas if needed
Portugal's government will not hesitate to increase restrictions over Christmas if needed to control a recent jump in Covid-19 cases, Antonio Costa, the prime minister, said on Wednesday.
Despite having one of the world's highest vaccination rates, Portugal has reimposed some restrictions due to a recent rise in infections and the emergence of the omicron variant.
The country of just over 10 million reported a total of 4,670 new infections on Wednesday, the highest daily jump since the beginning of February, when it faced its toughest battle against the virus.
Deaths and hospitalisations, however, remain far below levels seen during that period. https://cf-particle-html.eip.telegraph.co.uk/8d05d8a9-3cb8-4dc5-adb9-383022e79c48.html?i=1&ref=https%3A%2F%2Fwww.telegraph.co.uk%2Fglobal-health%2Fscience-and-disease%2Fcovid-news-cases-deaths-booster-jab-coronavirus-omicron%2F&channel=globalhealth&id=8d05d8a9-3cb8-4dc5-adb9-383022e79c48&isapp=false&isregistered=false&issubscribed=false&truncated=false&lt=false
When asked if the government might take further restrictive measures during the Christmas period, Mr Costa said: "We all wish that these measures were not necessary, but if they become necessary, we will take these measures."
To tackle the latest surge, the government reimposed mandatory mask-wearing in indoor public spaces, recommended remote work whenever possible, and ordered all air passengers to show a negative test on arrival even if they are vaccinated.
The only exemptions are for people who have a recovery certificate after having caught the virus, as well as children aged 12 or below.
Although the new rules are being widely respected, Police Superintendent Valente Pinho told reporters that on Wednesday morning a total of 20 passengers have been fined 300-800 euros for travelling to Portugal, through Lisbon airport, without a Covid-19 test.
He said airlines that transported the untested passengers have also been fined 20,000-40,000 euros per person.
Pandemic treaty discussed to prevent next pandemic
The WHO has discussed the progress of a pandemic treaty, aimed at preventing and better tackling the next global threat.
Member states agreed today to begin the process of drafting the new agreement at a special session of the World Health Assembly, only the second in the WHO's history.
The negotiations will be submitted by 2024, said Dr Tedros, defending the timeframe.
"That may seem like a long process and it is, but we should not be naive in thinking that reaching a global accord on pandemics will be easy," he said.
"The idea of an instrument on tobacco control was formally initiated in 1995 [the last special session] but the framework of the convention on tobacco control did not enter into force until a decade later. Of course we hope this process will not take nearly that long but there are still differences of opinion about what a new accord should or should not contain."
Report by Jennifer Rigby
Omicron data expected in days rather than weeks
The World Health Organization's technical lead on Covid-19, Dr Maria Van Kerkhove, said it is "early days" on omicron but there is some suggestion that the variant is more transmissible.
She said that more data on that is expected in days, rather than weeks.
"We have seen reports of cases with omicron that go from mild to severe. There's some indication that some of the patients are presenting with mild disease, but again, it's early days," she added.
She said increased hospitalisations seen in South Africa could be simply down to the general rise in cases in recent weeks, adding that she cautioned against "best/worst-case scenario" talk.
WHO's chief scientist Dr Soumya Swaminathan said that it seemed that similar profiles of patients remained at higher risk from the new variant – older people and those with underlying conditions – and it was "likely" that vaccines would continue to have some protection.
"We still need to find out, but I think the vaccines will still protect against severe disease as they have against other variants," she said.
Omicron found in 23 countries
The omicron coronavirus variant has now been found in 23 countries in almost all regions of the world, according to the World Health Organization, and is only expected to spread further.
Dr Tedros Adhanom Ghebreyesus, the WHO Director General, told a virtual press conference from Geneva: "WHO takes this extremely seriously and so should every country, but this should not surprise us, as this is what viruses do and will continue to do as long as we allow it to continue spreading."
Dr Tedros said that the WHO was still evaluating the variant's impact on disease severity and transmissibility, and the continued effectiveness of tests, therapeutics and vaccines.
However, he said it was "deeply concerning" that the countries which alerted the world to omicron – Botswana and South Africa – were now being "penalised by others for doing the right thing" with travel bans.
He said it was also important to remember that delta, the variant still responsible for the majority of Covid-19 cases worldwide, was both highly transmissible and dangerous and must also be taken seriously.
At-risk children should be considered for priority vaccines, says ECDC
Today, the European Centre for Disease Prevention and Control published a report concluding that children aged 5 to 11 years who are at risk of severe Covid-19 should be considered a priority group for vaccination against coronavirus, as in other age groups.
Hospitalisation rates and the proportion of hospitalised cases with Covid-19 in children aged 5 to 11 years have increased, it said, in line with cases in other age groups, but remain at much lower levels in children than in adults.
Children with no known risk factors are also susceptible to severe disease and hospitalisation, so consideration could be given to the vaccination of all children between the ages of 5 to 11 years old, taking into account the SARS-CoV-2 epidemiology at the national level, it said.
The ECDC added that vaccinating children cannot be considered a substitute for vaccinating adults: "Increasing the vaccination rate in the eligible adult population remains the main priority of Covid-19 vaccination campaigns seeking to reduce Covid-19-related morbidity and mortality."
A further nine cases of omicron confirmed in England
The UK Health Security Agency has identified nine further cases of omicron in England, in addition to the previous 13 confirmed cases. The total number of confirmed cases in England is now 22.
The individuals that have tested positive, and their contacts, are all isolating. Work is under way to identify any links to travel to southern Africa. There are now identified cases in the East Midlands, East of England, London, South East and North West.
A further case has been identified in Scotland, bringing its total to 10.
Dr Jenny Harries, the chief executive of UKHSA, said: "We are continuing our efforts to understand the effect of this variant on transmissibility, severe disease, mortality, antibody response and vaccine efficacy.
"Vaccination is critical to help us bolster our defences against this new variant – please get your first, second, third or booster jab without delay.
https://cf-particle-html.eip.telegraph.co.uk/99a93db5-8990-4db1-a950-eeda5ebd7a9e.html?i=2&ref=https%3A%2F%2Fwww.telegraph.co.uk%2Fglobal-health%2Fscience-and-disease%2Fcovid-news-cases-deaths-booster-jab-coronavirus-omicron%2F&channel=globalhealth&id=99a93db5-8990-4db1-a950-eeda5ebd7a9e&isapp=false&isregistered=false&issubscribed=false&truncated=false&lt=false
"Following the change in JCVI advice earlier this week, a booster dose for everyone over 18 years is now recommended and will be available at a minimum of three months from your last primary course jab. Please take up this offer as soon as you are eligible to protect yourself, your families and your communities.
"Please make sure to wear a mask in line with government guidance, including on public transport and in shops, to help break the chains of transmission and slow the spread of this new variant.
"It is very likely that we will find more cases over the coming days as we are seeing in other countries globally and as we increase case detection through focused contact tracing. That's why it's critical that anyone with Covid-19 symptoms isolates and gets a PCR test immediately."
Omicron shines a spotlight on the Aids pandemic
The emergence of omicron has shone a spotlight on the Aids pandemic still raging across large swathes of the world, as scientists have warned HIV is a "driving factor" for the development of new variants.
New figures from UNAIDS show there were more than 1.5 million new HIV infections in 2020 and scientists are concerned that, in areas where there are large numbers of immuno-compromised people, Covid could throw up more surprises.
Experts believe the omicron variant, first identified in South Africa, may have emerged in an individual with a weakened immune system who had a lingering infection. Scientists say such immuno-compromised patients act as a "training gym" for the virus, giving it lots of opportunities to mutate.
This is not the first time a worrying mutation has emerged in sub Saharan Africa, where HIV is still prevalent and Covid vaccine coverage is low.
Heathrow reopens Terminal 4 for red list arrivals
Heathrow has reopened Terminal 4 as a dedicated facility for processing arrivals from red list countries.
The west London airport said the measure will keep passengers arriving from destinations on the high-risk list away from other travellers.
The red list has been resurrected with 10 countries in southern Africa added since Nov 26 due to concerns about the omicron coronavirus variant.
People entering the UK from those locations must spend 10 nights in a quarantine hotel at a cost of £2,285 for solo travellers.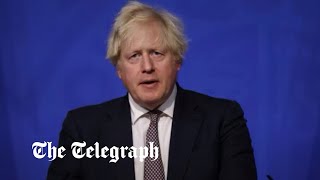 Heathrow first opened a facility for red list arrivals at Terminal 3 on June 1 following concerns that allowing passengers to mix with those who had flown in from other locations could increase the spread of the virus.
It was later switched to Terminal 4 but was closed in early November following the removal of the final seven countries on the list. The facility was reopened at 3pm on Wednesday.
Tougher travel rules introduced by the Government include requiring fully vaccinated people entering the UK to self-isolate until they receive a negative result from a PCR test.
Previously they were only required to take a cheaper lateral flow test and did not need to self-isolate unless their test result was positive.
Vaccine coverage below 10 per cent in seven eastern Mediterranean nations
An official at the World Health Organization's eastern Mediterranean office said on Wednesday seven countries in the region have not yet reached a threshold of 10 per cent vaccination coverage.
These countries represent a high-risk setting for the emergence of further variants, Dr Ahmed Al-Mandhari, the WHO regional director for the eastern Mediterranean, said at a news briefing in Cairo.
Low-income countries, mostly in Africa, have received only 0.6 per cent of the world's vaccines, while G20 countries have received more than 80 per cent, Al-Mandhari said.
"The longer that these inequities persist, the greater the chance of more variants," said Al-Mandhari. "Indeed, no one is safe until everyone is safe."
So far, 24 countries may have reported cases of the new omicron variant, said Abdinasir Abubakr, infection hazards prevention manager for the region.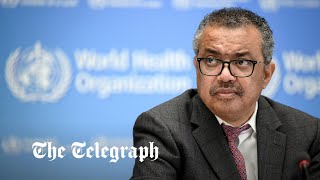 Early omicron cases suggest mild symptoms, added Richard Brennen, the WHO regional emergency director in the region.
In terms of the response to the variant, he warned of complacency and Covid-19 fatigue and encouraged social-distancing measures.
However, he said social and travel curbs require risk assessment before implementation.
"While we understand that some countries locked down international travel, this has to be done on evidence and strong analysis," said Mr Brennen.
As of Nov 29, over 16.7 million confirmed Covid-19 cases and more than 309,500 deaths were reported across the eastern Mediterranean region.
Man who prevented vaccines by supergluing pharmacy door is jailed
A man who put superglue in the lock of a Covid-19 vaccination centre, preventing more than 500 people from getting their booster jabs, has been jailed for 12 weeks.
Hayden Brown squirted glue into the keyhole of the door to a pharmacy in Lowestoft Road in Gorleston overnight on Nov 26, meaning the door could not be opened, Norfolk Police said.
The 53-year-old, of Burgh Road in Great Yarmouth, was arrested on Tuesday after he was identified by covert cameras that had been put in place following two previous incidents on Nov 12 and Nov 20.
Brown admitted criminal damage at Norwich Magistrates' Court, Norfolk police said.
Police said he also pleaded guilty to causing a public nuisance, by preventing Covid-19 booster jabs for 504 vulnerable people.
Superintendent Nathan Clark said that a "large number" of the 504 people were elderly, adding: "This disruption will have caused great anxiety to those who have chosen to be vaccinated and then not (been) able to attend."
He entered his guilty pleas and was sentenced on Wednesday.
Seven-day quarantine considered for travellers to US
All travellers to the US may be required to complete a seven-day quarantine even if they are vaccinated or have a negative test under proposals being considered by the White House.
Amid concerns over the omicron coronavirus variant, the Biden administration is reportedly preparing to require anyone entering the country to have proof of a negative test taken one day before their flight.
The current requirements allow air passengers to provide proof of a negative test taken within three days of their departure.
The proposed rule change could have a significant impact on tourism to the US, given the uncertainty over receiving a negative test in time and the added price tag for rapid results.
The negative test will be required by every traveller regardless of their vaccination status or country of departure.
https://cf-particle-html.eip.telegraph.co.uk/ef65e245-dc4e-4344-a47d-d8b47bce3f33.html?i=3&ref=https%3A%2F%2Fwww.telegraph.co.uk%2Fglobal-health%2Fscience-and-disease%2Fcovid-news-cases-deaths-booster-jab-coronavirus-omicron%2F&channel=globalhealth&id=ef65e245-dc4e-4344-a47d-d8b47bce3f33&isapp=false&isregistered=false&issubscribed=false&truncated=false&lt=false
As part of the enhanced winter Covid strategy, expected to be announced on Thursday, all travellers may also have to get re-tested within three to five days of arriving in the US.
One of the most controversial proposals under consideration, according to the Washington Post, is a requirement for all travellers, including US citizens, to self-isolate for a week, even with a negative test. Those who breach the rules could face fines and penalties.
Report by Rozina Sabur, Washington
France to require negative test for all non-EU arrivals including Britain
All travellers reaching France from outside the European Union, including, the UK, will have to present a negative Covid test less than 48 hours old, the government announced on Wednesday.
In addition, non-vaccinated travellers from within the EU will have to show a negative test less than 24 hours old, Henry Samuel reports from Paris.
The move is part of a bundle of measures aimed at tackling a new surge in infections as worries caused by the newly detected omicron variant loom.
Talking to journalists after a government meeting, spokesman Gabriel Attal said that decisions regarding intra-EU-travel would be coordinated by European leaders later this week.
Mr Gabriel also announced that France would allow flights from 10 southern African countries starting Saturday, but with "drastic" restrictions permitting only French and EU residents to disembark, along with diplomats and flight crews.
These travellers must have a Covid test upon arrival, with a negative result still requiring a seven-day quarantine, while a positive test will prompt a 10-day quarantine.
France is one of several countries worldwide that halted flights from southern Africa in recent days but the World Health Organization warned on Tuesday that "blanket" travel bans risked doing more harm than good, by potentially dissuading countries from sharing data about the evolving virus.
Mr Attal said French authorities had discovered 13 suspected omicron cases so far that were under analysis for confirmation. "Let's not be fooled or naive, there will very probably be cases on our territory in the coming hours or days," he said.
There is currently no mention of the UK receiving special treatment.
Germany to reach a peak of fourth wave by mid-December
Germany looks set to reach a peak of its fourth wave of Covid-19 infections by mid-December.
That could mean 6,000 intensive care beds will be occupied by Christmas, the country's association for intensive care medicine said on Wednesday.
https://cf-particle-html.eip.telegraph.co.uk/6348bf79-dd00-45ca-966a-b594e09e43fc.html?i=4&ref=https%3A%2F%2Fwww.telegraph.co.uk%2Fglobal-health%2Fscience-and-disease%2Fcovid-news-cases-deaths-booster-jab-coronavirus-omicron%2F&channel=globalhealth&id=6348bf79-dd00-45ca-966a-b594e09e43fc&isapp=false&isregistered=false&issubscribed=false&truncated=false&lt=false
Andreas Schuppert, a forecaster for the association, told a news conference he was "moderately optimistic" the peak in new cases would come in the next two weeks, but that would take time to feed through to hospitals.
'Nothing to suggest' children worse affected by omicron, says No 10
There is "nothing to suggest" children are worse affected by the omicron variant, Downing Street has said.
Following reports from Tshwane in South Africa that children under the age of two accounted for about 10 per cent of total hospital admissions with the variant, the Prime Minister's official spokesman said: "We have seen those reports, but we have seen nothing to suggest… there's no hard evidence to suggest it disproportionately affects children in the way you suggest.
"Clearly, we will (be) monitoring all evidence very carefully.
"It's important to stress that there is nothing to suggest it's impacting on different age groups in a different way to (what) we see with other variants, and it's also worth noting the different age profile characteristics of South Africa as well."
Singapore tightens border measures
Singapore has tightened its border restrictions and will no longer ease social distancing rules.
Hong Kong has banned non-residents from entering the city from four African countries and plans to expand that to travellers who have been to Australia, Canada, Israel and six European countries in the past 21 days due to fears over omicron.
Thailand's prime minister Prayut Chan-o-cha has warned Thailand may be forced back into another lockdown if the omicron variant of Covid-19 is detected in the country.
Germany plans for vaccine passports to expire after six months
Plans for vaccine passports to expire six months after the second jab threaten to throw Germany into chaos, as the incoming chancellor intends to treat everyone who fails to get a booster as unvaccinated, reports Justin Huggler from Berlin.
The new policy could plunge millions of people back into effective lockdown through no fault of their own.
Many German regions bar the unvaccinated from much of life, including restaurants, pubs, gyms, cinemas and non-essential shops. German policy until now has been to advise people not to get a booster until six months after their second shot.
But Olaf Scholz, the incoming German chancellor, told regional leaders on Tuesday that he wants proof of vaccination to be invalid from that date.
"Because the protection of the vaccination decreases significantly over time, vaccination status will lose its recognition as complete protection after six months," a written proposal from the incoming government says.
Mr Scholz has yet to indicate when his new policy will come into force, and many are hoping there will be some form of transition period. If it were to come into force immediately it would send millions of Germans scrambling to get booster shots even as regions across the country complain they are already facing shortages.
Portugal enters state of calamity
Portugal tightened passenger entry requirements and mandated masks indoors to curb an upward trend in coronavirus infections as the country with one of the strongest vaccination records in Europe entered a "state of calamity" on Wednesday.
The crisis declaration, Portugal's second this year, is one step below a state of emergency and gives the government the legal authority to impose stricter measures without parliamentary approval.
Masks are now required in enclosed public spaces, and individuals must show proof of vaccination, having recovered from Covid-19 or a negative virus tests to enter restaurants, cinemas, gyms and hotels. Nightclubs, hospitals, nursing homes and sports venues also must require negative virus tests from visitors and patrons, including vaccinated ones
'Children seem to be suffering the most without a doubt'
The Government plans to keep schools open until the Christmas holidays, an education minister has said.
When asked whether schools will be kept open until the Christmas break, Will Quince, the children's minister, told the Commons Education Committee: "That is certainly our plan and we want to see schools stay open."
The minister told MPs: "There are schools that are cancelling nativities. I find that deeply regrettable and Christmas concerts is one of the loveliest things.
"Unfortunately, as MPs, we very rarely get to go to our children's but often get to see them online, but they are wonderful, wonderful things."
Robert Halfon, the Tory chairman of the Commons Education Committee, added: "I don't understand because it seems to be all the burden is being put on children. They seem to be suffering the most in this without a doubt."
The comments came after the NASUWT teaching union's national official for Northern Ireland called on schools to cancel mass gatherings over Christmas amid staff shortages caused by Covid-19, and even suggested a schools circuit breaker may be needed. 
PMQs recap: Boris Johnson defends Covid restrictions amid omicron fears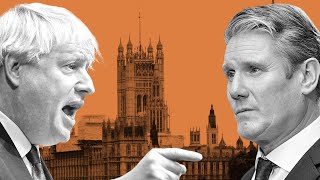 Covid deaths drop among over-80s compared to over-60s
People aged 80 and over are accounting for fewer registered Covid-19 deaths than those aged 60 to 79 for the first time since the summer, new analysis from the Office for National Statistics shows.
A total of 42.5 per cent of deaths involving coronavirus registered in England and Wales in the week ending November 19 were among over-80s, while 44.6 per cent were 60 to 79-year-olds.
Over-80s had accounted for more than half (50.4 per cent) of deaths as recently as the week ending October 29.
But this age group has now been overtaken by people aged 60-79 for the first time since the start of July.
Israel vaccine data raises hopes on omicron
By James Rothwell in Jerusalem
Israel has said that early research suggests two to three doses of a Covid vaccine are effective against the Omicron variant which has alarmed scientists worldwide.
Nitzan Horowitz, the health minister, said that there was "room for optimism" that current vaccines worked on Omicron based on "initial indications."
"The situation is under control, there is no need for panic," said Mr Horowitz. "We expected a new variant, and we're ready… in the next few days we will have more precise information about the vaccine's effectiveness, but early indications show that those who are vaccinated with a vaccine which is still valid or who have a booster are most likely protected against this variant."
The minister did nor elaborate on the data the Israeli government has seen. Separately, a report by the Israeli broadcaster Channel 12 said the Pfizer vaccine was understood to be 90 per cent effective in preventing symptomatic cases of Omicron.
It was unclear where the findings by Channel 12 came from, and the Israeli government said it was not in possession of the data used in its report.
The report also claimed that Omicron is only 30 per cent more effective than Delta, which was lower than some experts had feared.
Coronavirus around the world, in pictures
More costly PCR tests loom for travel to Europe
Britons, even if vaccinated, could be asked to take a costly pre-departure PCR test before travelling to Europe, under EU recommendations to curb the spread of omicron.
Ursula von der Leyen has called on member states to conduct daily reviews of travel rules into the bloc, which could include new restrictions for non-EU countries.
Von der Leyen also claimed it was right to open the debate on mandatory vaccination, saying it "needs to be discussed" inside the EU.
EU urges daily travel reviews and booster shots over omicron
The European Union needs daily reviews of its travel restrictions and rapid deployment of vaccine booster doses to limit entry and protect its citizens from the omicron variant of the coronavirus, the European Commission said on Wednesday.
"We are facing at the moment a severe double challenge," the European Commission president Ursula von der Leyen told a news conference. "On one hand, we are amid the fourth wave… On the other hand, we are facing a new threat that is the new variant omicron."
The EU executive said that its 27 EU members needed to step up vaccination campaigns, with 66 per cent of the total EU population now inoculated. Vaccines for children between five and 11 will be eligible to receive vaccines from December 13.
Von der Leyen said that with BionTech/Pfizer and Moderna set to deliver 360 million more doses by the end of March, there were boosters available to all those that had received their initial shots.
The Commission also urged EU members to commit to a day-by-day review of travel restrictions, with most having banned arrivals from South Africa.
PMQs: Boris Johnson and Labour clash on Covid
Boris Johnson has arrived in the House of Commons for Prime Minister's Questions.
Labour leader Sir Keir Starmer accused the Prime Minister of "taking the public for fools" over claims he attended a Downing Street party during lockdown last year.
Mr Johnson insisted "all guidance was followed completely".
Starmer also pointed to the Conservative benches to claim it is "one rule for them, another for everyone else" on face masks.
The leaders also clashed on whether the Government's promise to build 40 new hospitals includes refurbishments rather than fresh new-builds.
Read the full exchanges over on our Politics blog
13 Covid-linked deaths of homeless last year
There were 13 deaths of homeless people involving coronavirus in England and Wales last year, the Office for National Statistics has found.
It formed part of a total 688 deaths of homeless people registered in the country last year, the first time the figure has fallen since 2014 but 42.7 per cent higher than 2013 when the ONS began collecting data.
Charities said the overall fall and low number of deaths involving Covid was testament to Government action to shelter people during lockdown. Ministers must do the same this winter, they said.
The 2020 figures include the deaths of people sleeping rough or using emergency or temporary accommodation at or around the time of death.
Seven-day hotel quarantine for European arrivals in Mumbai
The western Indian state of Maharashtra, home to the country's financial capital of Mumbai, has imposed a seven-day hotel quarantine on all arrivals from Europe, including the United Kingdom, Joe Wallen reports from India.
While India has not detected a case of the omicron variant yet its government is concerned of a repeat of the spring's devastating second wave, in which Indians died outside overwhelmed hospitals and in their homes.
Several arrivals from South Africa have tested positive for Covid-19 over the last week and the Indian authorities are waiting to see if the travellers had been infected with the omicron variant.
After completing the seven-day institutional quarantine, which includes three RT-PCR tests, arrivals from 'at risk' countries will then also have to complete a seven-day at-home quarantine.
If someone tests positive during the 14 days they will be transferred to a hospital. Any arrival from a non 'at risk' country into Maharashtra will be subject to a 14 day home quarantine.
WHO agrees to launch talks on pact to tackle pandemics
The World Health Organisation agreed on Wednesday to launch negotiations on an international pact to prevent and control future pandemics, as the omicron variant emerges.
Such an agreement to beef up measures against pandemics is expected to be ready in May 2024, covering issues from data sharing and genome sequencing of emerging viruses to equitable distribution of medicines.
"The adoption of this decision is cause for celebration and a cause for hope that we all need," WHO director-general Tedros Adhanom Ghebreyesus told the meeting of health ministers.
"Of course there is still a long road ahead. There are still differences of opinion about what a new accord could or should contain," he said, calling for continued cooperation.
The decision, entitled "The World Together", was adopted by consensus at a special assembly of the 194 nations that are members of the UN health body.
Fears for face-to-face appointments as boosters take priority
Doctors' workload will be "temporarily suspended" so they can focus on the Covid-19 booster vaccination programme, the Health Secretary has said.
Sajid Javid said the NHS was working on how "some of the workload of GPs can be temporarily suspended or GPs can be helped in other ways so they can concentrate on vaccine delivery".
It has prompted fresh fears that face-to-face patient appointments may be once again under threat, risking missed diagnoses. The British Medical Association claimed "something has to give".
The Prime Minister has vowed to offer every adult in Britain a third Covid-19 vaccine by the end of January to combat the omicron Covid variant. GPs will get bonuses of up to £30 per shot.
Dr Gary Howsam, vice-chair of the Royal College of General Practitioners, said surgeries were ready to play their part but "can't be doing all things all the time".
"GPs are already working to full capacity on the work we're doing at the moment and if we're going to divert our attention to the vaccination programme again then there's going to be some choices having to be made on exactly where we have most clinical value," he told BBC Radio 4.
Cancer 'will go undetected' as NHS backlog grows
Cancer cases will go undetected amid the rising NHS backlog, Labour's new shadow health secretary has warned.
It comes as a new National Audit Office report warned up to 740,000 potential cancer cases that should have been urgently referred by GPs have been "missed" since the first lockdown.
There are currently 5.83 million people waiting on the NHS waiting list and the NAO said this figure could rise to 12 million by March 2025.
Wes Streeting drew on his own experience with kidney cancer, where the disease was only picked up because he was getting a scan for another reason.
He said "timing is everything" with cancer, as he urged ministers to publish their recovery plan to tackle the backlog which has built up throughout the pandemic.
Mr Streeting told LBC Radio: "I had kidney cancer earlier this year and went through successful treatment for that.
"…In that big NHS backlog, for all sorts of operations, there will undoubtedly be cancer cases that will go undetected."
Pre-Christmas lifting of Covid regulations could be delayed
Sajid Javid has admitted that "it might take a bit longer than three weeks" to determine how bad the new omicron variant is, opening the door to Covid regulations being renewed ahead of Christmas.
MPs last night approved regulations to restore mandatory mask wearing, new self-isolation rules and tougher travel restrictions, all of which are due to be reviewed in three weeks. However several Tory MPs – including some former ministers – rebelled, amid fears that the isolation rule could cause another pingdemic.
The Health Secretary played that down, telling Sky News: "At this moment at time the case numbers are very low. They will certainly go up but the numbers are low. I am not worried about pingdemic-type situation."
Asked about the 'arbitrary' decision to review restrictions in three weeks, he replied: "I wouldn't call it an arbitrary figure. Where you might be a bit right is that it might take a bit longer than three weeks.
"We are confident that actually maybe within two weeks we will know a lot more about this. We may not even need to wait three weeks," Mr Javid added.
NHS staff asked to cut down Christmas gatherings
Some NHS organisations have asked staff "not to mix in big groups" in the run-up to Christmas, a health service leader has said.
Saffron Cordery, deputy chief executive of NHS Providers, which represents NHS trusts, said this year was "very different" to last year when "it was absolutely clear that nobody was going to a Christmas party last year".
"This year, we are in in a slightly different place – people will be taking their own decisions," she told Sky News.
"We know that many NHS trusts, for example, are asking their staff not to mix in big groups in the run-up to Christmas because of the potential threat to their health and what they will be available to do. So, they are they are setting one example there.
"I think, at the moment, without that advice for Government, I think it's for individuals and individual organisations to think about what they will be doing in the run-up to Christmas. But it's a really challenging and difficult one."
Christmas parties being axed already but young people 'not nervous'
Hospitality venues are already being hit by a wave of Christmas party cancellations but young people are "not nervous", a pub chief has claimed.
"What we're seeing on the ground is the young people out and about are showing absolutely no signs at all of being nervous, they're out and about, having fun," said Sacha Lord, who founded the Punch Taverns pub chain.
He added that hospitality chiefs are seeing "no evidence" that youths, "many of whom have now had the disease" want to stop going out and start wearing masks.
"Social interaction is, after food and water, the most important thing for a human being's mental health," he told BBC Radio 4's Today programme.
Kate Nicholls, the chief executive of the trade body UK Hospitality, said its members were starting to see bookings cancelled because of the "chilling effect" of ministers warning about the omicron variant, which is risking huge financial losses.
Covid passports have no impact on infections: Spanish experts' report
By James Badcock in Madrid
Experts from Spain's inter-regional Covid committee have concluded that Covid passports are ineffective in terms of reducing infection, and may even be sending out the dangerous message that being vaccinated means a person cannot spread the virus.
According to an internal report seen by the newspaper El País, the experts say that the experience in other European countries demonstrates that the use of passports to gain access to bars and other leisure facilities is not reducing levels of transmission.
"In European countries where [the system] is being used, cases are rising significantly, although it is true that their level of vaccination is much lower than in Spain," the report reads.
In the case of Spain, where more than 90 per cent of the target population has been vaccinated, the report says the impact of Covid passports would be negligible, and warns that it may contribute to a false impression that vaccinated people do not get infected. Eight of Spain's 17 regions are now using the system in some form.
"We know that around 40 per cent of those vaccinated are susceptible to infection and transmitting the infection," the report says.
The only benefits the experts see in a passport system is that it warns people that there is still danger from the pandemic and encourages vaccination uptake among the reticent.
'Huge ask' to meet booster jab target by end of January
The Health Secretary Sajid Javid has said the vaccination programme will need to deliver one million more jabs a week to meet the Government's target for offering Covid boosters to all adults by the end of January.
Mr Javid said the programme was being expanded but he acknowledged more volunteers were needed and said completing the "national mission" would be a "huge ask".
"In the last week we had about 2.4 million jabs across the UK. We are going to need to do around a million more … but I think it can be done," he told BBC Breakfast.
"Existing national vaccination centres and the hospital hubs, many of them will open for longer. Some of the people there are already committed to doing extra hours or they know where they can find the volunteers they want.
"We are also going to have more pharmacies than ever before – 1,500 pharmacies across the country – and more GPs will be involved as well.
"In terms of volunteers, we do absolutely need more volunteers."
Take a test before your Christmas party, Javid urges
People should be "sensible" if they are out celebrating over Christmas, the Health Secretary has said after Downing Street dismissed a suggestion from the head of the UK Health Security Agency to reduce socialising over the festive period.
Sajid Javid told BBC Radio 4's Today programme: "If you are invited to a Christmas party, there's quite a few people there, maybe you want to take an LFT (lateral flow test) test before you go. Go to the party, but just be cautious."
Asked if he would wear a mask if he was at a party, Mr Javid said: "It depends if I am walking around or sitting down. It depends if I'm eating. People just need to make a decision based on the guidance."
The Cabinet minister defended the Government's decision to make face coverings compulsory on public transport and in shops in England but not in hospitality settings.
"The job of government is to listen to expert advice and then make a balanced and proportionate judgment. That's what we've done," he said.
"We've acted swiftly. But I think what we've said on face coverings and the other measures that we have taken is a balanced and proportionate approach."
We're in a better place with Covid now, expert says
The UK is in a "different situation" now to the start of the pandemic and "we're definitely not going back to the start again", a Government scientific adviser has assured.
Professor Andrew Hayward, an epidemiologist at UCL and a member of the Nervtag advisory group, said: "When you define a pandemic, one of the sort of key points of that is that it's coming into a population with no immunity.
"Now, that's just not the case any more. We may have lost some of that immunity, but we still have a reasonable amount of it.
"I think that doesn't mean that it's not going to cause a problem. I think what you tend to see in pandemics is that you'll get two or three or four reasonable-sized waves, and then it will just sort of fade into the background along with other infections."
"Now, we've been able to accelerate the speed with which it's going to fade into the background by boosting immunity and as new strains emerge over time, we'll get a broader level of protection," he added on Times Radio.
"So, I think that the long-term picture is good, but we do have a potential problem over this winter. We need to monitor it, we need to be cautious still, I'm afraid."
GPs could have workload 'temporarily suspended' to give boosters
The Health Secretary Sajid Javid has said the NHS is working to suspend some of the workload of GPs so they can concentrate on the "new national mission" booster vaccination programme.
"The NHS is working on that right now with GP representatives," he told BBC Breakfast.
"I am confident that they will work out a way where some of the workload of GPs can be temporarily suspended or GPs can be helped in other ways so they can concentrate on vaccine delivery."
Mr Javid urged people who were struggling to book a booster jab to contact their MP.
"If they have contacted their GP and they are not getting anywhere, the best they can do right now is probably contact their Member of Parliament directly and that will come to me and we will do everything we can to help," he said.
Mr Javid said pharmacies offering jabs would be increased to 1,500, some 400 troops would be drafted in and 16 more hospital hubs would be added to the 230 current ones. He said 3,000 vaccination sites exist across the UK.
Tougher testing rules loom for travel to the US
America is set to bring in tougher pre-flight testing for international arrivals to try to curb the spread of the Omicrom variant, Ben Farmer reports.
Health officials are expected to insist travellers take a test no more than 24 hours before they board their flight, instead of the current 72 hours.
The tightening up comes after Joe Biden said the new virus variant was a "cause for concern, not a cause for panic" and said there would be no further lock downs in the US.
Mr Biden is due to deliver a speech on Thursday outlining plans to control the Covid-19 pandemic during the winter season.
America's Centres for Disease Control and Prevention said it was "working to modify the current Global Testing Order for travel as we learn more about the Omicron variant; a revised order would shorten the timeline for required testing for all international air travellers to one day before departure to the United States".
Officials are also looking at toughening up testing requirements for international visitors in the days after they arrive. That could include self quarantine.
The CDC currently recommends post-arrival testing 3-5 days after landing in the US from overseas and self-quarantine for unvaccinated travellers, though compliance is voluntary and is believed to be low.
https://www.telegraph.co.uk/global-health/science-and-disease/covid-news-cases-deaths-booster-jab-coronavirus-omicron/