Sunday, 10 October 2021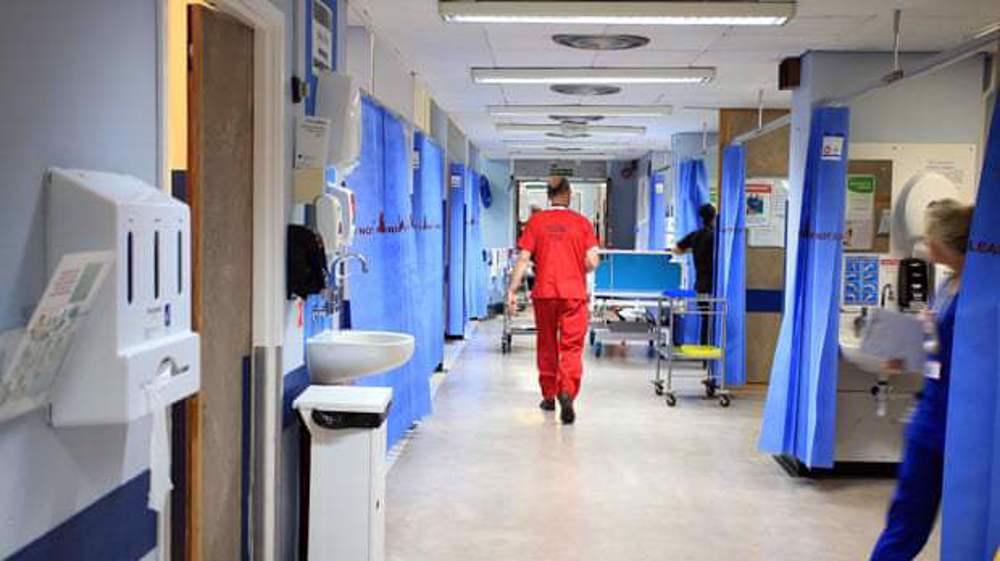 Comment: How to bring down the system and ensure that all citizens are brought to their knees to ask the government to be their savior: kill the health care system
One in five nursing posts on some wards are now unfilled. (Photo via The Guardian)
Hospitals in England are struggling to recruit staff for tens of thousands of nursing vacancies amid a mounting workforce crisis in the country.
There are nearly 39,000 vacancies for registered nurses in England, according to the most recent figures by the NHS, which also reveal one in 10 nursing posts empty on acute wards in London and one in five nursing posts unfilled on mental health wards in the south-east.
Thousands of nursing shifts each week cannot be filled because of staff shortages, according to hospital safe staffing reports seen by the Observer.
Concerns about the impact of acute staff shortages on patient care are revealed after experts warned last week that flu could kill up to 60,000 this winter.
Danny Mortimer, chief executive of NHS Employers, part of the NHS Confederation, said, "We have experienced the pressure we would usually see in the winter months over the summer. Many staff are predicting that this will be one of the most difficult winters the NHS has ever faced."
Hospital leaders are warning ministers that the nursing shortfall has been aggravated by a collapse in the numbers of recruits from Europe, including Spain and Italy.
There has been a decline of over 90% in the number of nurses from the European Economic Area joining the Nursing and Midwifery Council register, from 9,389 in the year to 31 March 2016 to 810 in the year to 31 March 2021.
NHS England is paying NHS trusts up to £7,000 for each vacant post in a bid to recruit nurses from overseas countries including India and the Philippines.
Patricia Marquis, England director for the Royal College of Nursing (RCN), said, "There just aren't enough staff to deliver the care that is needed, and we now have a nursing workforce crisis. We should never have got into a position where we were so dependent on international nurses. We are on a knife-edge."
Dave Carr, 58, a critical care nurse at St Thomas' hospital and a Unite representative, said, "I work in intensive care for patients recovering from surgery and we need up to 11 nurses on that shift, one for each patient. We regularly only have three or four of our own nurses available and have to borrow nurses from other areas or get temporary staff. Staff are absolutely wrecked. More than 100 nurses have left the trust in the last 10 months."
NHS staffing crisis worsens as EU nurses quit their jobsBritain's departure from the European Union is projected to deliver a severe blow to the country's healthcare system.
Shelley Pearce, 34, an accident and emergency nurse and RCN workplace representative in southern England, said nurses from Europe faced abuse from some members of the public after the Brexit referendum.
"I can quite understand why some made a decision to go home because they didn't seem to be wanted," Pearce said.
Seventy-three percent considered leaving the UK in the last year, according to a survey of over 1,000 NHS staff carried out by the Healthcare Workers' Foundation, a charity that supports health service employees.
Saffron Cordery, deputy chief executive of NHS Providers, urged the government to have a fully costed workforce plan in its spending review this month.
"We've had workforce shortages for many years, and we've seen that exacerbated by Brexit. The workforce is the engine of any hospital and when you have shifts that aren't filled, that's a huge challenge."
Nearly one in three frontline staff said they were likely to leave in the next year, found the survey.Lengthy queues build outside gas stations in London again amid UK fuel crisisLengthy queues have been reportedly shaped outside petrol stations throughout London once again amid a fuel crisis across the UK.
This comes as the UK is already facing worker shortages after Brexit from lorry drivers to farm workers.
https://www.presstv.ir/Detail/2021/10/10/668212/UK-nursing-crisis-wards-England-NHS-recruits
_______________________________
The Time for Silence is Over
A unified pushback against the globalist agenda
It's finally here, the Global Walkout begins September 4th at 8pm London time and continue every weeks. Next step january 29th.
One step at a time, hand in hand, we are walking out from the globalist society they are trying to enslave us into
ANYONE can participate
ANYWHERE in the world
JOIN or read about it here – https://globalwalkout.com
https://www.reignitefreedom.com/
The third step is to unsubscribe from all mainstream media outlets. Delete the apps from your phone, laptop, and tablet and unfollow all of their social media and YouTube channels. Try to avoid mainstream media for at least one week, even if the headline is intriguing.
In the same time why not removing all the big tech tracking/spying/social credit system around you: (Youtube, Facebook, Instagram, Twitter, Tik Tok, Google, Apple, Microsoft, Whatsapp, Zoom, Linkedln, Snapchat, Tumblr, Pinterest, Reddit, Myspace, etc.)
The fourth step of the global walkout is to move as many accounts as you can to a union or local bank.
If you like our work please consider to donate :
_______________________________
If you are looking for solutions (lawyer, form, gathering, action, antidote, treatments, maybe this could help you:
HERE
If you want to fight back better:
https://childrenshealthdefense.org/child-health-topics/health-freedom/defender-days-sticker-gallery/
Find the others: www.freedomcells.org
Spike Protein Protocol
Glutathione (most important for body detoxification) or better
NAC = N-Acetyl-Cysteine 600-750mg (causes the body to produce glutathione itself)
Zinc
Astaxantin 5mg (also improves vision)
Quercetin
vitamin D3
Milk thistle (also liver and stomach protection)
Melatonin 1mg to 10mg (against 5G)
Alternatively CDS/CDL and zeolite
Dr. Zelenko's Protocol contains Ivermectin, Hydroxychloroquine (HCQ), Zinc, Vitamin D3, and Quercetin.
https://rightsfreedoms.wordpress.com/2021/09/13/summary-of-the-spike-protein-protocol-protection-against-spike-protein-and-vaccine-shedding-contagion-from-vaccinated-persons/
How to find the truth :
Search engine: https://presearch.org/, https://search.brave.com/, Searx (choose the server that you want) or https://metager.org/
Videos: www.odysee.com
www.bitchute.com
www.brandnewtube.com

Facebook style: www.gab.com or https://www.minds.com/
INTELLIGENCE ISN'T KNOWING EVERYTHING, IT'S THE ABILITY TO CHALLENGE EVERYTHING YOU KNOW