August 24, 2021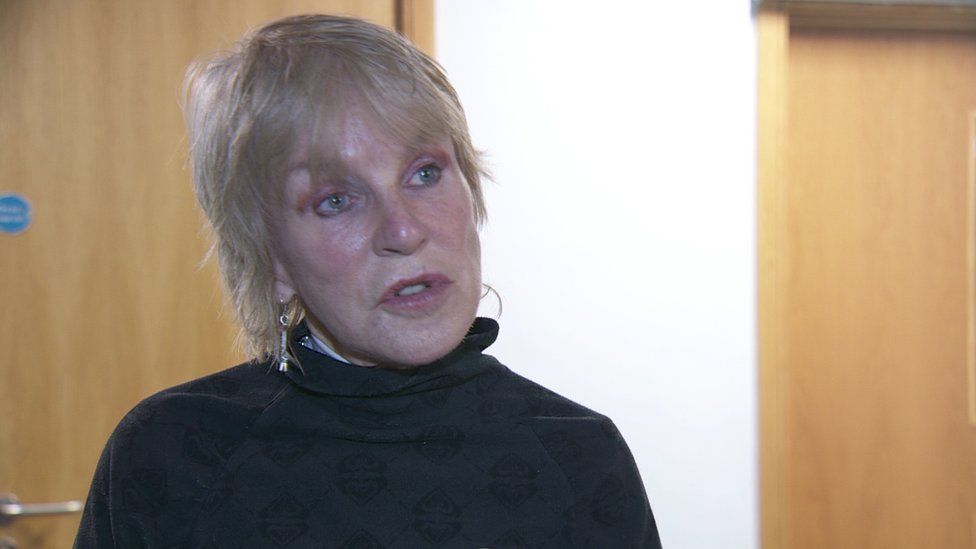 A Londonderry GP has been suspended for comments she made about the Covid-19 vaccination programme.
Dr Anne McCloskey, a former Aontú councillor, expressed concerns in a social media video about young people being given the Covid-19 vaccine.
The Health and Social Care Board (HSCB) said it was suspending Dr McCloskey "as a precautionary measure while it undertakes a full investigation".
Dr McCloskey cannot work for the health service during that time.
The HSCB said that suspension was "not an automatic occurrence when undertaking an investigation".
In the nine-minute video posted on Sunday, Dr McCloskey made a number of claims, including that there was not enough evidence that it was safe for young people to be vaccinated.
Dr McCloskey said she was "distraught" by the number of young people "damaged" by "unlicensed and unapproved" vaccines.
She said many young people had been "coerced, bribed or bullied" into being vaccinated and that vaccines were "malevolent".
There is no evidence to support Dr McCloskey's comments.
Health chiefs say the risk of becoming ill from Covid-19 is about 90% lower if you have been vaccinated.
The largest study of its kind has indicated that younger people gain more protection from being vaccinated than older people.
'GPs must inspire confidence'
The HSCB ordered an investigation into Dr McCloskey after receiving complaints "from both GP colleagues and members of the public around her behaviour, comments and conflict of interest".
The board said it "takes a very serious view of this".
"Patients often turn to GPs as a source of medical advice and GPs must inspire confidence and trust in patients," said the board.
"We can confirm that the HSCB is carrying out an urgent investigation into the comments/views expressed by Dr McCloskey on social media and WUC is currently progressing with its own separate investigations and internal processes in relation to the matter."
The board said Dr McCloskey works on a sessional basis for Western Urgent Care, which is the organisation responsible for GP out-of-hours services in the western part of Northern Ireland.
"This means that she does not frequently work for the service," the board said.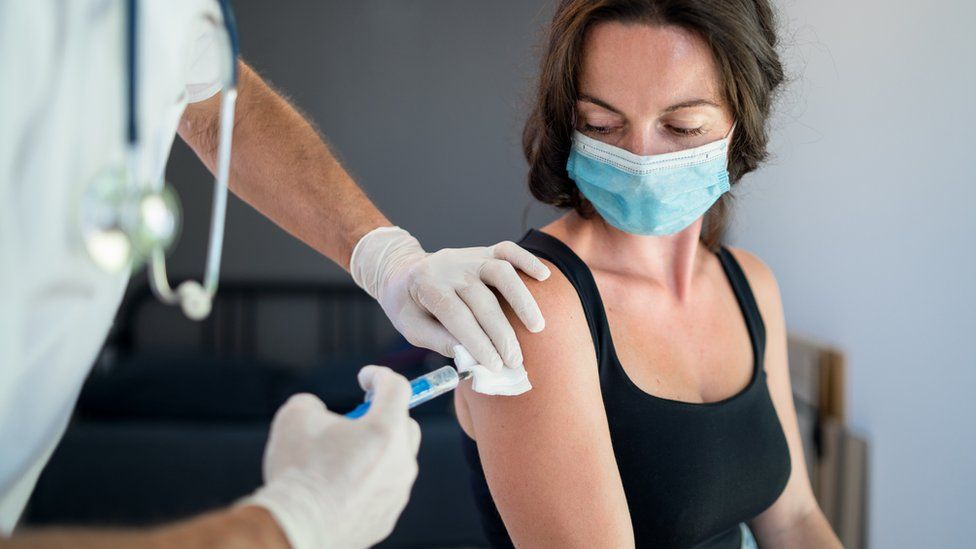 Foyle SDLP MLA Sinead McLaughlin said she had also lodged a complaint in relation to the video with the General Medical Council (GMC).
The GMC said it would "examine any allegations to determine whether further action is required".
"We expect doctors to justify trust in the profession and the spread of misinformation during the pandemic is a serious concern," said the GMC.
Dr McCloskey, who came out of retirement at the start of the pandemic, said her views had been in the public domain since last March when she first spoke out against lockdowns.
She said she was not anti-vaccination but that she was against the "mandatory imposition of vaccines" on young people.
The GP said she believed the investigations were revealed to the media before she had seen a private email informing her of the move.
In October, last year Dr McCloskey stood down from Derry City and Strabane District Council because of differences of opinion with her party Aontú over Stormont's handling of Covid-19.
She also stood down as the party's deputy leader.
https://www.bbc.com/news/uk-northern-ireland-foyle-west-58315530
_______________________________
If you like our work please consider to donate :
_______________________________
If you are looking for solutions (lawyer, form, gathering, action, antidote, treatments, maybe this could help you:
HERE
If you want to fight back better:
https://childrenshealthdefense.org/child-health-topics/health-freedom/defender-days-sticker-gallery/
Find the others: www.freedomcells.org
Spike Protein Protocol
Glutathione (most important for body detoxification) or better
NAC = N-Acetyl-Cysteine 600-750mg (causes the body to produce glutathione itself)
Zinc
Astaxantin 5mg (also improves vision)
Quercetin
vitamin D3
Milk thistle (also liver and stomach protection)
Melatonin 1mg to 10mg (against 5G)
Alternatively CDS/CDL and zeolite
Dr. Zelenko's Protocol contains Ivermectin, Hydroxychloroquine (HCQ), Zinc, Vitamin D3, and Quercetin.
https://rightsfreedoms.wordpress.com/2021/09/13/summary-of-the-spike-protein-protocol-protection-against-spike-protein-and-vaccine-shedding-contagion-from-vaccinated-persons/
How to find the truth :
Search engine: https://metager.org/ https://presearch.org/ or https://search.brave.com/
Videos: www.brandnewtube.com
www.odysee.com
www.bitchute.com
Facebook style: www.gab.com