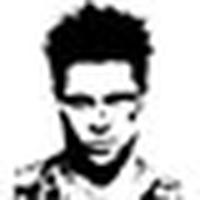 BY TYLER DURDENSUNDAY, AUG 08, 2021
Authored by 'Sundance' via The Last Refuge blog,
They are just making up narratives now, and the media are not calling them out on it….
The Director of the CDC made an important admission during an interview today on CNN. CDC Director Rochelle Walensky stated the vaccine does not prevent COVID-19 infection, nor does it stop the vaccinated person from transmitting the infection or the delta variant.
According to Director Walensky, the only benefit from the vaccine now is presumably that it reduces the severity of symptoms.
If a vaccinated and non-vaccinated person have the same capacity to carry, shed and transmit the virus – with or without symptoms – then what difference does a vaccination passport or vaccination ID make?
According to the CDC TODAY, both the vaxxed and non-vaxxed person walking into a restaurant, store, group, venue or workplace present the exact same risk to other people there, so how does the presentation of proof of vaccine make any difference?
WATCH:
(UPDATE – Google removed the video, I replaced with Rumble)
Additionally, her entire statement makes no sense.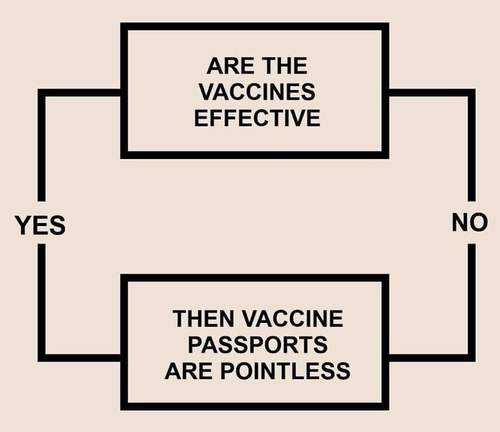 There is no evidence that vaccinated asymptomatic carriers are asymptomatic because of the vaccine. There are likely just as many asymptomatic non-vaccinated carriers. The data shows an equally distributed infection rate regardless of vaccination rate, which is simultaneously admitted by Direcor Walensky, which, as an outcome, is an admission that undercuts the entire argument for compulsory vaccines.
The reverse is also evident in the data. There are just as many vaxxed carriers who are symptomatic (ie. sick), as there are un-vaxxed carriers who are symptomatic (ie. sick). The percentage of vaxxed and non-vaxxed people hospitalized it identical to the vaxxed/non-vaxxed population around the hospital.
In regional populations with extremely high vaccination rates, the COVID infection rate continues unabated.
The percentage of vaccinated people hospitalized is identical to the percentage of people vaccinated in the community.
In Gibraltar, 99% of the population vaccinated; COVID infection rate climbs.  In Iceland over 75% of population vaccinated; infection rate climbs.  Singapore and Israel show the same thing [Data Sets Here].  So what value is the vaccination passport?
https://www.zerohedge.com/covid-19/did-cdc-director-just-accidentally-admit-vaccination-passports-are-futile
_______________________________
The Time for Silence is Over
A unified pushback against the globalist agenda
It's finally here, the Global Walkout begins September 4th at 8pm London time and continue every weeks. Next step 4th June 2023.
One step at a time, hand in hand, we are walking out from the globalist society they are trying to enslave us into
ANYONE can participate
ANYWHERE in the world
JOIN or read about it here – https://globalwalkout.com
https://www.reignitefreedom.com/
The third step is to unsubscribe from all mainstream media outlets. Delete the apps from your phone, laptop, and tablet and unfollow all of their social media and YouTube channels. Try to avoid mainstream media for at least one week, even if the headline is intriguing.
In the same time why not removing all the big tech tracking/spying/social credit system around you: (Youtube, Facebook, Instagram, Twitter, Tik Tok, Google, Apple, Microsoft, Whatsapp, Zoom, Linkedln, Snapchat, Tumblr, Pinterest, Reddit, Myspace, etc.)
The fourth step of the global walkout is to move as many accounts as you can to a union or local bank.
https://community.covidvaccineinjuries.com/compilation-peer-reviewed-medical-papers-of-covid-vaccine-injuries/
If you like our work please consider to donate :
_______________________________
If you are looking for solutions (lawyer, form, gathering, action, antidote, treatments, maybe this could help you:
HERE
If you want to fight back better:
https://childrenshealthdefense.org/child-health-topics/health-freedom/defender-days-sticker-gallery/
Find the others: www.freedomcells.org
Spike Protein Protocol
Glutathione (most important for body detoxification) or better
NAC = N-Acetyl-Cysteine 600-750mg (causes the body to produce glutathione itself)
Zinc
Astaxantin 5mg (also improves vision)
Quercetin
vitamin D3
Milk thistle (also liver and stomach protection)
Melatonin 1mg to 10mg (against 5G)
Alternatively CDS/CDL and zeolite
Dr. Zelenko's Protocol contains Ivermectin, Hydroxychloroquine (HCQ), Zinc, Vitamin D3, and Quercetin.
https://rightsfreedoms.wordpress.com/2021/09/13/summary-of-the-spike-protein-protocol-protection-against-spike-protein-and-vaccine-shedding-contagion-from-vaccinated-persons/
How to find the truth :
Search engine: https://presearch.org/, https://search.brave.com/, Searx (choose the server that you want) or https://metager.org/
Videos: www.odysee.com
www.bitchute.com
www.brandnewtube.com

Facebook style: www.gab.com or https://www.minds.com/
INTELLIGENCE ISN'T KNOWING EVERYTHING, IT'S THE ABILITY TO CHALLENGE EVERYTHING YOU KNOW