12 june, 2021
The World Economic Forum does not run the world, but in this time of The Great Reset and The Fourth Industrial Revolution you'd be forgiven for thinking so. Today on The Corbett Report podcast, join James for a wild ride through the murky origins of the WEF's past into the nightmarish future it is seeking to bring about . . . and how we can use this information to better understand and derail its agenda.
The next cyberattack/cyberpandemic that the WEF is preparing (Event 201 style) :
Klaus Schwab – World Economic Forum – Warns Of 'Cyber Pandemic' Cyber Attacks
https://odysee.com/@TruthVault:0/Klaus-Schwab-(World-Economic-Forum)-warns-of-'Cyber-Pandemic'-Cyber-Attacks:c
World Economic Forum hints at global cyber "pandemic" this summer to facilitate "great reset"
Luis TBill Gates, Cyber Polygon 2020, deception, Event 201, Globalist, Interesting Facts, Klaus Schwab, social engineering, The Great Reset, The World We Live In, World, World Economic Forum April 14, 2021 2 Minutes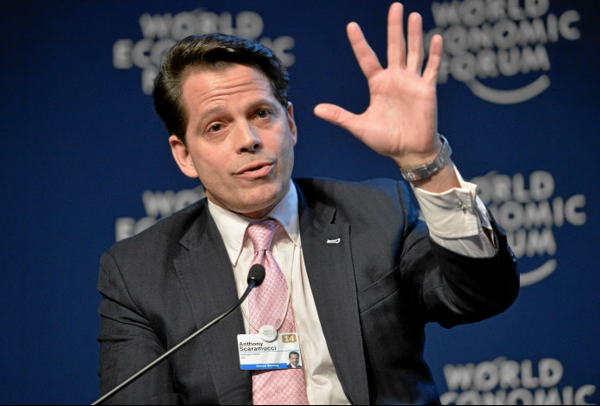 In 2020, the World Economic Forum (WEF) conducted a simulation called "Cyber Polygon 2020″ that predicted a coming global catastrophe caused by a worldwide "cyber pandemic." Much like how billionaire eugenicist Bill Gates' "Event 201" predicted the Wuhan coronavirus (Covid-19) before it happened, Cyber Polygon 2020 predictively programmed a coming supply-chain cyberattack similar to the SolarWinds attack that occurred earlier this year. Cyber Polygon 2020 is part of the WEF's planned "great reset," which was publicly announced several months back as a necessary stimulus for transition into a new world order. This great reset, we were told, involves "the coordinated transition to a Fourth Industrial Revolution global economy in which human workers becoming increasingly irrelevant." One of the great reset's biggest proponents is globalist pig and WEF founder Klaus Schwab, who appears to be longing for the extermination of billions of people in order to facilitate entry into the coming "golden age," also known as the Great Tribulation or Time of Jacob's Trouble. "New economic systems that are digitally based and either partnered with or run by central banks are a key part of the WEF's Great Reset, and such systems would be part of the answer to controlling the masses of the recently unemployed," explains one article about the transition. "As others have noted, these digital monopolies, not just financial services, would allow those who control them to 'turn off' a person's money and access to services if that individual does not comply with certain laws, mandates and regulations."
The catalyst event that will bring about the great reset could be just days away
On the newly updated event website for Cyber Polygon 2021, the next phase of the change involves "a single vulnerable link" in the global cyber network that will be exploited in order to "bring down the entire system, just like a domino effect." Based on the description of this coming event, it sounds as though the WEF and other globalist entities are planning to bring down the entire system in order to rebuild it in an entirely new image. "All this ties right into Universal Basic Income," warns Robert Wheeler from The Organic Prepper blog. "The very popular UBI, introduced with even more vigor after the COVID 19 pandemic, has popularized consistent 'stimulus payments' to survive the crisis. The idea of the UBI has been thrown around as a solution to poverty for some time, with bloggers like Daisy Luther comparing it to modern-day feudalism." The building blocks for this technological control grid are already in place, by the way. All that needs to happen next is for the plug to be pulled, which has not yet happened, according to Biblical prophecy – and will not happen – until the Restrainer is removed. The WEF is calling this new model "stakeholder capitalism," which in actuality is nothing more than the merger of the public and private sectors into one single beast. It is a system "much more like Mussolini's corporatism style of fascism than anything else," observers have noted. In order to get to that point, the existing system must be burned to the ground so it can be resurrected into this new globalist system. With that change will come the elimination of billions of people, the abolishment of all free enterprise and personal property ownership, and an absolute transition into global despotism. "They always tell us what they are planning to do before they do it – from 9/11 to Event 201," wrote one comm-enter at Zero Hedge observing the trend. "Just put on your second mask and don't ask any questions," joked another. More related news can be found at Collapse.news. Sources for this article include:ZeroHedge.comNaturalNews.com
https://luis46pr.wordpress.com/2021/04/14/world-economic-forum-hints-at-global-cyber-pandemic-this-summer-to-facilitate-great-reset/
_______________________________
A unified pushback against the globalist agenda
It's finally here, the Global Walkout begins September 4th at 8pm London time and continue every weeks. Next step october 2nd.
One step at a time, hand in hand, we are walking out from the globalist society they are trying to enslave us into
ANYONE can participate
ANYWHERE in the world
JOIN or read about it here – https://globalwalkout.com
https://www.reignitefreedom.com/
The third step is to unsubscribe from all mainstream media outlets. Delete the apps from your phone, laptop, and tablet and unfollow all of their social media and YouTube channels. Try to avoid mainstream media for at least one week, even if the headline is intriguing.
In the same time why not removing all the big tech tracking/spying/social credit system around you: (Youtube, Facebook, Instagram, Twitter, Tik Tok, Google, Apple, Microsoft, Whatsapp, Zoom, Linkedln, Snapchat, Tumblr, Pinterest, Reddit, Myspace, etc.)
The fourth step of the global walkout is to move as many accounts as you can to a union or local bank.
If you like our work please consider to donate :
_______________________________
If you are looking for solutions (lawyer, form, gathering, action, antidote, treatments, maybe this could help you:
HERE
If you want to fight back better:
https://childrenshealthdefense.org/child-health-topics/health-freedom/defender-days-sticker-gallery/
Find the others: www.freedomcells.org
Spike Protein Protocol
Glutathione (most important for body detoxification) or better
NAC = N-Acetyl-Cysteine 600-750mg (causes the body to produce glutathione itself)
Zinc
Astaxantin 5mg (also improves vision)
Quercetin
vitamin D3
Milk thistle (also liver and stomach protection)
Melatonin 1mg to 10mg (against 5G)
Alternatively CDS/CDL and zeolite
Dr. Zelenko's Protocol contains Ivermectin, Hydroxychloroquine (HCQ), Zinc, Vitamin D3, and Quercetin.
https://rightsfreedoms.wordpress.com/2021/09/13/summary-of-the-spike-protein-protocol-protection-against-spike-protein-and-vaccine-shedding-contagion-from-vaccinated-persons/
How to find the truth :
Search engine: https://metager.org/ https://presearch.org/ or https://search.brave.com/
Videos: www.brandnewtube.com
www.odysee.com
www.bitchute.com
Facebook style: www.gab.com